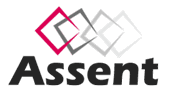 100's of The Fortune 1000 sit in on Assents REACH RoHS Compliance Webcasts.
(PRWEB) May 06, 2013
Assent Compliance is starting a new series of free webcasts. The first webinar in this series will feature a RoHS and REACH update from Assent Compliance's Regulatory Key Account manager, Krystal Noseworthy-Baker.
Krystal will address upcoming changes to REACH & RoHS, REACH RoHS Compliance as well the impact of RoHS II on global EEE manufacturer's and their supply chain. The topics of discussion will include:

Changes coming to REACH
Upcoming SVHCs
REACH Enforcement
Industry benchmarks for REACH
Changes coming to RoHS II
Exemption Expirations
New potential substances for RoHS
REACH RoHS Compliance Best Practises
Industry benchmarks for RoHS
You can register for these free webinars by using the following links:
Tuesday, May 14th 11:00 a.m. EST:
[https://www1.gotomeeting.com/register/863661184
Tuesday, May 14th, 2:00 p.m. EST:
https://www1.gotomeeting.com/register/371872184
Assent Compliance delivers SaaS Environmental Compliance Services to companies who must comply with local, national and global environmental regulations. Assent also supports its software division with a team of highly experienced industry consultants to provide our clients with turnkey compliance solutions. Industry experts at Tier 1 companies rank Assent Compliance amongst the top environmental compliance solutions in the world and one of the only global solution providers to offer a full-service solution from end to end. Assents mission is to help our clients comply with environmental regulations in the most efficient and cost-effective manner possible. This is achieved through SaaS automation of processes and working with clients to build efficient internal compliance programs that meet global compliance requirements.
Assent works largely with firms for REACH, RoHS and Conflict Mineral software and compliance services.