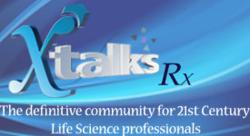 Expiring patents and changing intellectual property rights are underway over the next decade, opening up opportunities for biosimilars to enter the market and increase competition
Toronto, Canada (PRWEB) May 03, 2013
Expiring patents and changing intellectual property rights are underway over the next decade, opening up opportunities for biosimilars to enter the market and increase competition.
Despite the challenges associated with the development of biosimilar drugs, many drug manufacturers are entering the race to develop biosimilars especially for blockbuster monoclonal antibodies, creating acute demand for investigators and patients.
With increased clinical trial activity through Phase III, the ability to recruit patients into these important studies becomes a key stepping stone to biosimilar commercial success.
Join our speaker for an in-depth look at the challenges and solutions in conducting biosimilar trials.
A Q&A with the audience will follow the main presentation.
For more information about this event or to register, visit: http://xtalks.com/xto565praintl.ashx.
Xtalks, powered by Honeycomb Worldwide Inc., is a leading provider of educational webinars to the global Life Sciences community. Every year thousands of industry practitioners turn to Xtalks for access to quality content. Xtalks helps Life Science professionals stay current with industry developments, trends and regulations. Xtalks webinars also provide perspectives on key issues from top industry thought leaders and service providers.
To learn more about Xtalks visit http://xtalks.com/ContactUs.ashx.
Contact:
Karen Lim (416) 977-6555 ext 227
clientservices(at)xtalks(dot)com