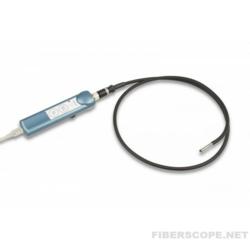 (PRWEB) May 02, 2013
Medit Inc, one of North America's biggest online suppliers of visual inspection devices, is pleased to announce a new product in their line of inspection cameras – Orion-USB Inspection Camera.
While providing a great variety of capture features this innovative inspection camera is also easy to use. It can be connected to any computer or laptop by means of only a USB Cable (USB 1.1/2.0 format). It's a molded hand piece with a control dial and file capture buttons. Orion-USB provides excellent live color image with a feature of capturing images and recording video to your hard drive. Images are captured in JPEG and video - in MPEG4 formats, with a maximum resolution of 720x480 pixels. This is a tool to have if you need file capture for documentation or customer reference.
Orion-USB inspection camera is compatible with a wide range of video probes: flex-and-stay, flexible, rigid, rigid with tip articulation and flexible with tip articulation; with diameters of probes starting from as small as 4 mm and the length of the flexible probe reaching as long as 10 meters.
All the probes that couple with this handle are water, diesel, gasoline, brake fluid, antifreeze, and oil proof.
This inspection device can be used for inspections in a lot of different fields, from Aircraft and Marine to Locksmith, and Automotive businesses.
About Medit Inc.
MEDIT Inc., based in North America, with an annual growth rate averaging 15% is fast becoming one of the largest online suppliers of visual inspection devices worldwide. The company serves a global market, with clients in over 38 countries worldwide and a growing network of international resellers providing rigid and flexible borescopes, videoscopes, endoscopes, and pipe cameras, as well as a full line of accessories.