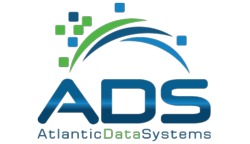 This acquisition is a natural extension of our growth strategy and enables ADS to further solidify itself as a top ERP and CRM provider for small to midsized businesses in Canada.
St. John's, NL (PRWEB) May 15, 2013
Atlantic DataSystems, Inc. (ADS) (http://www.atlanticdatasystems.com), a top Sage enterprise resource planning (ERP) and customer relationship management (CRM) Software Business Partner in Canada, today announced that it has acquired THINQ Business Solutions, a leading e-business solutions provider in London, Ontario. This acquisition represents a strategic fit with ADS' product and service offerings and further strengthens ADS' position in the Sage partner channel.
THINQ has established an excellent reputation in London, ON as an Authorized Sage Partner, providing business software and professional services to growing businesses. The company brings a significant customer base with long-term relationships, sustained growth, and highly skilled Sage 300 ERP and SageCRM expertise.
The acquisition of THINQ is an important strategic step in the continued growth of ADS. The company now has immediate access to a broader marketplace for their ERP and IT service offerings and will provide their new customers with even more solutions and expertise to support their growing businesses.
"We are looking forward to partnering with a successful company like ADS," explains Dale Nurse, THINQ President who now joins the ADS team as Lead Consultant. "This recent acquisition provides new and exciting opportunities for THINQ and our customers. In addition to a customer focused attitude and strong support services, we can now leverage a deep knowledgebase and vast range of skills that only comes from an experienced Sage partner like ADS. Through ADS' other specialized IT service offerings, we can now provide our growth-focused small to midsized clients with an even broader range of service offerings to make them more successful."
"We are very pleased to welcome Dale Nurse and THINQ's customers to the ADS family", said Derek Sullivan, Vice President of ADS. "This acquisition is a natural extension of our growth strategy and enables ADS to further solidify itself as a top ERP and CRM provider for small to midsized businesses in Canada. We are in a great position to offer new and existing customers in London a full range of Sage related products and IT services, as well as a service and support level that is second to none".
About Atlantic DataSystems
As a leading IT provider throughout Canada for small to midsized business, ADS delivers strategic and technical consultancy, IT outsourcing services, and a comprehensive range of ERP and CRM solutions to help growing companies better run their business. Through our deep industry knowledge, proven and consistent service delivery and strong technology capabilities, we build long lasting partnerships with our customers to enable a measurable return on technology investment. With offices in Newfoundland, Nova Scotia, New Brunswick and Ontario, their team of experts is committed to helping small to midsized businesses leverage technology to achieve their goals. For additional information, please visit http://www.atlanticdatasystems.com.
ADS is a member of the Group zed family of companies. With roots dating to 1992, Group zed (http://www.gzed.com) is a privately owned and operated corporation, which provides its family of industry leading companies with the strategic vision and tools to deliver on the promise of technology to customers, setting them apart from other industry peers.
# # #
All rights reserved. Sage, the Sage logo and any Sage product and service names mentioned herein are registered trademarks or trademarks of The Sage Group plc and/or its affiliated entities. All other trademarks are the property of their respective owners.
For more information, press only:
Sarah Coish, Marketing Manager, ADS - (709) 722-7213 ext. 205