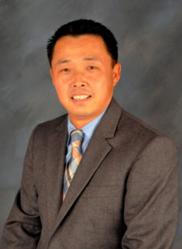 The demand for transfer pricing, business structure consulting, and international tax planning and international audit, by companies eager to enter the U.S. market is accelerating at a more than healthy pace.
Atlanta, GA (PRWEB) May 03, 2013
Habif, Arogeti & Wynne, LLP (HA&W) announced today that Ryan Ahn has joined the Firm as partner in the Asia Practice of its market-leading International Services. Ahn, who speaks Korean and Japanese fluently, focuses on providing audit, accounting and business consulting services to Japanese and Korean companies.
Upon announcement of the news, HA&W's CEO & Managing Partner, Richard Kopelman, said: "Our commitment to the Asia-Pacific market has been significant and continues with the addition of Ryan. He is a welcome addition to our Asia team, as more and more Japanese and Korean companies are investing in the U.S. and need advice from a seasoned, trusted advisor."
Currently, HA&W services hundreds of clients that are U.S. subsidiaries of multi-national businesses headquartered all over the world. "Companies, whether small or large, looking to expand globally know to turn to HA&W for our deep experience in international business," Kopelman explained. "Every day, we advise clients on the issues associated with launching inbound and outbound global expansion strategies."
With 60 percent of the world still in recession, the U.S. market is very attractive to companies that are looking for growth but cannot find it in their home country. Data recently released by the U.S. Department of Commerce shows that foreign investment in the U.S. grew to U.S.$4.4 trillion at the end of 2012, up U.S.$4 billion over 2011. According to recent data from the Federal Reserve Bank, manufacturing investment in the U.S. is the most affordable it has been in 20 years. Kopelman noted, "Japanese and Korean firms have been making significant investments in the Southeast for many years and we expect that to continue."
Georgia, which is a pro-business state and the top economy in the southeastern U.S., reflects this national trend. For 2010 (the last year labor data was available), nearly 185,000 jobs, or six percent of the total workforce, in Georgia came from foreign companies that set up shop in the Peach state. In 2011 all of that investment totaled U.S.$1.6 billion, according to the U.S. Department of Commerce. "Today, we think that figure has tripled," said Yelena Epova, partner-in-charge of International Services at HA&W. "The demand for transfer pricing, business structure consulting, and international tax planning and international audit, by companies eager to enter the U.S. market is accelerating at a more than healthy pace."
At HA&W, international companies are serviced by professionals who also have immigrated to the U.S. As a result, HA&W professionals have a unique understanding of the challenges companies and their employees face when entering the U.S. for the first time. International communication flows smoothly because 24 distinct languages, including Chinese, German, Japanese, Russian, French, Spanish and Korean, are spoken by professionals at the Firm. Companies and their employees transition more efficiently to the U.S. market when working with HA&W because of its combination of language skills, cultural understanding, and familiarity with how business is done around the world.
Ryan is a graduate of Hanyang University in Seoul, South Korea. Upon graduation, he worked in the marketing department of the international hotel chain, Marriott International. He completed his Master's degree in Accounting at the University of Illinois at Urbana-Champaign in 1999. Prior to joining HA&W, he was with Hotta Liesenberg Saito for four years, and before that he was with KPMG for over 10 years.
Throughout his career, he has been involved with a variety of projects and engagements, primarily focused upon audit engagements for U.S., European, Korean and Japanese companies. He has experience in a variety of industries, including automobile, chemical, consumer and industrial products, trading companies for special equipment, real estate, information and technology and insurance. He has lived and worked in Tokyo, handling international engagements for several Fortune 500 companies over a three-year period.
About Habif, Arogeti &Wynne, LLP
Today, the pace at which work gets done is faster than ever before, and when companies manage that pace by surrounding themselves with the right people, sustainable success happens. That is why globally recognizable brands continue to select Habif, Arogeti &Wynne LLP as their accounting, audit, tax and consulting firm of choice.
Companies looking to increase profitability, streamline processes that improve financial reporting, and reduce the time and costs associated with audits, tax planning and compliance choose HA&W. Faster answers, avoiding unforeseen pitfalls, becoming a better business for the long-run; these are just a few of the benefits clients routinely experience when working with HA&W. Starting up, growing or getting ready to transition? Operating locally, nationally or globally? HA&W gets you where you want to be. Be Successful.