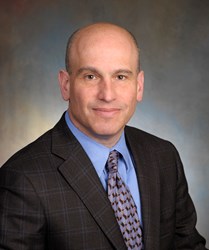 Berkeley Heights, NJ (PRWEB) May 13, 2013
Roger S. Klein, M.D., FACP, has joined Summit Medical Group's gastroenterology department. Dr. Klein has expertise in inflammatory bowel disease, diseases of the liver, colon cancer screening, gastroesophageal reflux disease, and gastrointestinal bleeding. He practices with his colleagues, Drs. Barrison, Belladonna, Ben-Menachem, Gillen and Michael at the Group's 1 Diamond Hill road campus.
In addition to his position at Summit Medical Group, Dr. Klein is Section Chief in the Division of Gastroenterology and an attending gastroenterologist at Overlook Hospital, Summit, N.J. He is an attending gastroenterologist at Mount Sinai Medical Center and an assistant clinical professor of medicine for Mount Sinai School of Medicine in New York City.
Dr. Klein earned his bachelor of arts in political science magna cum laude at the University of Michigan, Ann Arbor, Mich., and he earned his doctor of medicine at New York University School of Medicine, New York City. After graduating, he completed his internship and residency in internal medicine at Mount Sinai Medical Center. He completed a fellowship in gastroenterology at St. Luke's - Roosevelt Medical Center and completed a fellowship in hepatology at Mount Sinai Medical Center.
Dr. Klein is a fellow of the American College of Physicians and is a member of the American Medical Association, American College of Physicians, American Gastroenterological Association, and American Society for Gastrointestinal Endoscopy.
ABOUT SUMMIT MEDICAL GROUP
Summit Medical Group (SMG) is the largest privately held multispecialty medical practice in New Jersey. SMG maintains a 42-acre healthcare campus in Berkeley Heights and 21 additional practice locations in Berkeley Heights, Hillsborough, Morristown, Millburn, Short Hills, Springfield, New Providence, Warren, Westfield and West Orange. As an East Coast premier multispecialty group, SMG has provided exceptional primary and specialty care since 1929. For more, visit summitmedicalgroup.com.