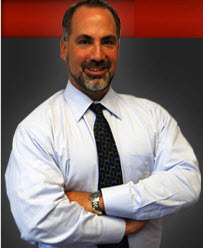 (PRWEB) May 07, 2013
Many towns in New Jersey will be setting up DWI roadblocks in the coming summer months, especially close to Memorial Day and other summer holiday weekends.
In New Jersey, a driver stopped by law enforcement under the suspicion of a DWI could face serious consequences. There are four things that can make a significant difference in a New Jersey DWI case, said New Jersey DWI Lawyer Evan Levow of Levow & Associates, P.A.
1. Witnesses. If witnesses are not available, the State may not be able to prove its case against the driver. It is important that the lawyer press the State to make sure that the facts can be proven against his or her client, otherwise, the case should be fought all the way. If witnesses don't appear on the trial date, the case may be dismissed or the charges against the driver may be reduced. Expert witnesses include those people able to validate the accuracy of the blood test as well as the fairness of the field sobriety test and the functionality of the breath test equipment. An experienced NJ DWI lawyer knows who has been an effective witness previously.
2. Exculpatory evidence. Evidence that is exculpatory may prove a defendant's innocence. The prosecutor has an obligation to preserve all evidence that is favorable to the defendant once it has been discovered. If this evidence is destroyed or lost, charges may be dismissed. A lawyer must be aggressive in getting all discovery in a DWI case to determine how the facts or the lack of facts can help.
3. Right to a speedy trial. A DWI case is to be resolved within 60 days of the day of the arrest, according to the Administrative Office of the Courts. If the prosecutor is unable to provide all the requested evidence, some evidence may be excluded from the trial. While the 60-day time period may be a guideline, it must be used to compel the State to provide what is needed to defend a case properly.
4. Evidence Issues. When it comes to proving blood alcohol level, there may be evidence problems that can affect the outcome of a case. Blood cases are extremely complex. A lawyer on a DWI case should be trained in forensic sciences and have experience with blood cases. Blood test evidence is not always reliable or admissible in court and the same goes for Breath testing evidence. Intricate knowledge of the breath testing equipment and procedures is a must for a lawyer defending a DWI charge.
Whether a person was charged with a first-time DWI or with DWI on multiple occasions in New Jersey, it is important to consult with a New Jersey State DWI lawyer who has the necessary experience to provide effective representation, as well as help a defendant avoid some, if not all, of the legal repercussions.
Lawyers at Levow & Associates have been trained to analyze all the results and evidence in every DWI case and use that information to help defend clients. Contact Levow & Associates for a free consultation regarding your matter.
About Evan Levow and Levow & Associates, P.A.
New Jersey DWI Lawyer Evan Levow is the senior and managing partner of Levow & Associates and a nationally recognized DWI attorney. Levow's legal practice is 100% devoted to DWI defense. He has been referred to as the DWI Attorneys Attorney as other attorneys frequently seek him out for DWI defense strategies.
NJ DWI attorney Levow was selected as: Best Lawyers in America, 2008, 2009, 2010, 2011, 2012, 2013; Super Lawyers, 2010, 2011, 2012; New Jersey Magazine Top Attorneys, April 2010; and New York Area's Top Lawyers, 2008, 2009, 2011 as seen in New York Magazine. He also received Martindale Hubbell's® highest rating for legal ability and ethics: AV® Preeminent™.
Levow uses his unique knowledge of field sobriety testing and breath-testing machines to help defend his clients. He is qualified by the National Highway Traffic Safety Administration (NHTSA) as an instructor in standardized field sobriety testing.
Levow practices DWI defense throughout the entire state of New Jersey.
Evan M. Levow | Levow & Associates | 1415 New Jersey 70 | Suite #200 | Cherry Hill, NJ 08034‎ | (856) 428-5055 | (877) 735-2288 | 856) 428-5055 | http://www.nj-dmv-dwi.com