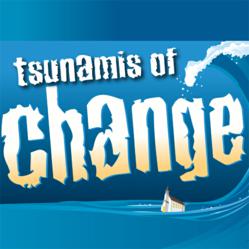 Columbus, OH (PRWEB) May 05, 2013
Building God's Way (BGW), a nationwide church architect and builder network that provides a broad range of services to Christian ministries, will be broadcasting their upcoming "Tsunamis of Change Seminars" live online on May 7, 9 and 23. Church and Christian school leaders throughout the country are expected to tune in to learn new strategies for their ministry.
The seminar will focus on innovative solutions to address the huge economic, demographic and cultural change facing ministries today, including the expected economic impact caused by the retirement of the baby boomer generation, the rise of the Millennial generation and the increasing gender gap and racial segregation issues that exist in churches today.
Michael Goldsmith, Pastor and trainer to churches nationwide, will share proven strategies to generate the momentum necessary for growth, including ways to break through growth barriers, reach the next generation, bridge the gender gap and encourage ethnic diversity. In another session, Michael will discuss how ministries can survive and thrive through the economic tsunamis ahead. Learn how your church can raise 1-3 times its annual budget during any economic climate.
In "Facility Design Solutions for the 21st Century Church", Building God's Way architect Don Mahoney will discuss the dramatic changes taking place with ministry facilities nationwide. Don will share about turn-key and affordable solutions for innovative third places and cafes, professional worship technology, dynamic youth spaces and more to encourage social interaction, reach the next generation and become more relevant in today's culture.
In another session called "Leveraging Facilities for Financial Sustainability", Don Mahoney will share some cutting-edge ideas to leverage both land and facilities more effectively to generate revenue and sustain ministry growth despite declines in giving. Attendees will hear about innovative master planning ideas that incorporate creative lease agreements, private equity projects and developer partnerships.
To register for the online event, visit http://www.bgwservices.com/BGW-Streaming.html.
For more information on seminar topics and speakers, visit http://www.bgwservices.com/seminars.
About Building God's Way (BGW) - BGW has become a recognized leader in ministry design and construction through its extensive experience in working exclusively with churches, Christian schools and colleges. Since 1998, BGW has worked with more than 600 ministries nationwide and has developed an unparalleled network of kingdom building services that includes church design, church building, church growth coaching, vision casting, capital fundraising, non-profit development, financial solutions, worship technology, mobile solutions and more. For more information, visit http://www.bgwservices.com