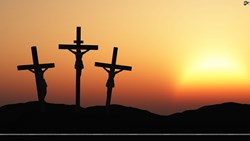 Christian Drug and Alcohol Rehab now Offered By Recovery Associates
(PRWEB) May 03, 2013
Recovery Associates' new Christian alcohol rehab program is designed to address the issues specific to Christians whose lives have been impacted by alcoholism.
Christians who struggle with alcoholism face a unique set of obstacles that involve spiritual, mental, emotional and physical struggles. For Christians who find themselves losing control of their drinking, they may find that the relationships in their lives are beginning to suffer. Alcohol abuse inhibits their ability to be open and honest with those they care about. In some cases, their families and friends have abandoned them, leaving them feeling alone, disoriented, disappointed and afraid. Also impacted by their drinking is their relationship with God.
The purpose of Recovery Associates' Christian alcohol rehab is to connect—or in some cases re-connect—men and women with Christ's infinite love and strength. Through Christ, alcoholics are transformed and given a new sense of purpose that allows them to enjoy life once again.
Recovery Associates is a drug and alcohol treatment center that provides a variety of programs and services for men, women and teens struggling with chemical dependency issues. At the core of their philosophy is the belief that addiction is a treatable illness. Their addiction treatment experience has shown that anyone is capable of achieving lasting recovery and physical, mental and spiritual freedom from the disease of addiction.
Their unique program offers three different tracks: a Traditional Track, an Expressive Therapies Track, Teen Rehab Track, and a Christian Rehab Track. They believe that by utilizing a variety of therapies they can better assist their clients in finding their own individualized path to recovery. Their focus is on the underlying issues that have led to the addictive behaviors and destructive patterns.
Recovery Associates' multidisciplinary team is made up of a Board Certified Addictions Psychiatrist, Master's Level Therapists and Certified Addictions Counselors. They are passionate about recovery and helping individuals and families begin the healing process.