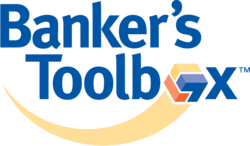 "We believe in the mission of the BSA officer and want to help them keep our communities safe from terrorists, money launderers, drug dealers and crooks. We believe providing this conference will help that mission."
Austin, TX (PRWEB) May 07, 2013
Two weeks ago, BSA and Compliance Officers around the country came to Austin, Texas for the 9th Annual BAM User Group Conference, affectionately known as "BUG." The 2.5-day event is hosted every year for Banker's Toolbox customers, and is known as an industry-leading BSA/AML networking and education opportunity. BUG attendance increased by 62 percent in the last two years despite tight budgets across the country.
"Our conference is different," Banker's Toolbox CEO Daniel Cho says. "We focus on education and networking. We don't bombard you with sales presentations, and we don't allow any outside vendors. This conference is put on at a net operating loss to keep it as affordable as possible to our customers."
Keynote speakers this year included the Chief of the Money Laundering Unit of the New York State Attorney General's Office, Meryl Lutsky, and the Vice President in the Compliance Services Division of the Missouri Bankers Association, Chuck Lewis. The conference also featured a panel discussion with current customers on how to best monitor NRAs, MSBs and multiple charters. Another highlight was a law enforcement panel with representatives from the FBI, IRS, Department of Homeland Security, Department of Justice and the US Attorney General's Office discussing what types of information they need to see in a Suspicious Activity Report (SAR) to help with investigations.
Conference topics ranged from industry hot buttons like human trafficking and terrorist financing, to more product-specific sessions offering tips, tricks and best practices on using BAM, the industry leading BSA/AML Management Software from Banker's Toolbox. "We believe in the mission of the BSA officer and want to help them keep our communities safe from terrorists, money launderers, drug dealers and crooks," says Banker's Toolbox Director of Customer Relations, Maleka Ali. "We believe providing this conference will help that mission."
The conference is the flagship event in a much larger training program from Banker's Toolbox. The company offers its customers numerous resources like regional user groups, online discussion forums, online training videos, ongoing access to complimentary thought leadership webinars, hands-on product training, consulting, out-sourced BSA monitoring and a professional certification for BAM.
The next education event from Banker's Toolbox is a free thought leadership webinar for both customers and non-customers. The webinar is on May 14 at 1 PM CDT and will focus on how BSA Officers can detect and stop human traffickers operating close to home. Click here to register for the webinar now.
About Banker's Toolbox, Inc.
Austin, TX-based Banker's Toolbox, Inc. helps community financial institutions manage risk and streamline compliance examinations. The company's product suite consists of proven solutions for money laundering detection and reporting, risk management through fraud and kite prevention, secure wire processing automation, and commercial real estate loan portfolio risk assessment. The Banker's Toolbox team is a unique combination of seasoned bankers, former regulators, and information technology consultants who specialize in designing, developing, and implementing risk management solutions while providing unparalleled customer service. For more information, visit the company's website at http://www.bankerstoolbox.com.