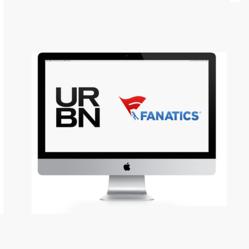 Philadelphia, PA (PRWEB) May 07, 2013
WebLinc, an industry-leading eCommerce platform and services provider, congratulates clients Urban Outfitters, Inc. and Fanatics, Inc., for being ranked #1 and #2 respectively by Internet Retailer for having the best 10-year compound annual growth.
Long-term WebLinc customer Urban Outfitters (#48 in the Internet Retailer 2013 Top 500 Guide®), whose Free People, BHLDN, and Terrain brands run on the WebLinc eCommerce platform, grew 65.2%.
Also a WebLinc client, licensed sports apparel retailer Fanatics, Inc. (#43 in the Internet Retailer 2013 Top 500 Guide®), was the runner up with 62.3% growth over this same time period.
Among all the retailers that have held spots in the Internet Retailer rankings over the past decade, chain retailer Urban Outfitters also showed the biggest jump in web sales — more than 9000% to $663.3 million in 2012 from about $7.3 million in 2003.
To view the full Internet Retailer article, please visit http://www.internetretailer.com/2013/05/01/staying-course.
In the past 20 months, WebLinc's proprietary platform has launched the eCommerce sites for the following companies and more: Free People UK, Unique Photo, Fenner Drives, Universal Companies, The Sak, Healthy Directions, Century 21 Stores, and Free Country.
ABOUT WEBLINC
WebLinc helps great companies sell more product online and in stores. Our commerce platform helps some of the biggest and fastest growing online retailers outperform their competition. The tested and scalable WebLinc eCommerce platform, combined with an in-depth knowledge of eCommerce strategy, enables WebLinc to create solutions that are unique reflections of their clients' brands and brand experience. Learn more: visit http://www.weblinc.com, follow @WebLinc or call 215.925.1800.