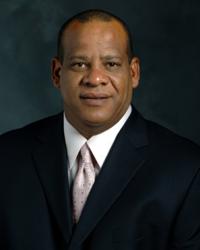 All of our professionals play an essential role in providing offenders the opportunity and skills for a successful re-entry into society.
Nashville, Tenn. (PRWEB) May 06, 2013
CCA, America's leader in partnership corrections, in honor of National Correctional Officers and Employees Week, National Nurses Week and Teacher Appreciation Week, would like to recognize all hardworking and dedicated corrections professionals.
Throughout CCA facilities individuals in these professions are committed to aiding communities and enriching the lives of the offenders in their care. And as such, the week of May 5-11, 2013 offers employees the opportunity to celebrate their work as nurses and educators and correctional professionals at correctional facilities and detention centers across the country.
"I'm consistently humbled by the dedication and positive attitude I see from employees," said Brian Collins, CCA executive vice president and chief human resources officer. "All of our professionals play an essential role in providing offenders the opportunity and skills for a successful re-entry into society."
CCA honors correctional officers, teachers, nurses and many other professionals who day in and day out strive to achieve operationally secure facilities and safe communities, help offenders earn their GED diploma, and ensure the quality care of inmates' health.
"This week celebrates correctional employees who work diligently, and despite daily challenges, practice professionalism and teamwork," said Collins.
In small towns, CCA is often the largest employer in the area. Corrections professionals work for an operation that is open 24 hours a day, seven days a week, through holidays and during inclement weather.
"Every time I visit one of our facilities, it strikes me how proud our employees are of the important work they do," said Damon Hininger, CCA president and chief executive officer.
Hininger began his career as a correctional officer at CCA's Leavenworth Detention Center in Leavenworth, Kansas.
"Whether I'm touring an education department or talking with a correctional officer, I see the sheer pride our people have and that, in turn, makes me extremely proud," said Hininger.
Throughout the month of May, CCA facilities will be hosting events to honor employees during National Correctional Officers and Employees Week. This honorary week became official in 1984, when President Ronald Reagan created "National Correctional Officers' Week" to recognize the contributions made by men and women who work in jails, prisons and community corrections across the country.
About CCA
CCA is the nation's largest provider of partnership corrections to federal, state and local government, operating more than 60 facilities, including more than 40 company-owned facilities, with more than 90,000 beds, in 20 states and the District of Columbia. In addition to providing the residential services for inmates, CCA facilities offer rehabilitation and educational programs, including education, vocation, religious services, life skills and employment training and substance abuse treatment.
See how CCA is making a difference at: http://ccastart.com/intro/.