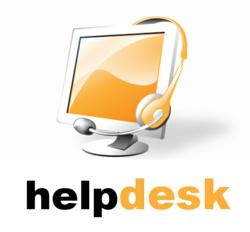 We're investing in our solutions and people so that we can ultimately provide better service for every client as we grow.
Golden, CO (PRWEB) May 09, 2013
For many background screening and drug testing companies, surviving the economic hiring freezes of 2008 through 2010 proved to be an immense undertaking. Mergers and acquisitions have finally started to slow after a 4 year fire-sale of screening companies who simply could not hold on or afford to evolve in the face of shriveling revenues and in the space of today's heavily tech-centric HR demands.
Still alive and steadily growing,USAFact announced new expansions and promotions in their Sales, Operations, Technology, and Client Care Divisions on Tuesday, May 6:
Vice President of Technology: Daniel Doherty - Promotion, New Position: On April 1, 2013 Daniel officially took over the helm of USAFact's Technology Department. Formerly USAFact's Interim Director of Product Development, Daniel has been working to reshape the face of USAFact's current capability and future tech capacity for over a year. Since 2010 USAFact has expanded their Tech Department by 100%, with major system upgrades and ongoing modernization of programming skill-sets.
Director of Client Care: Marina AshShahid - Promotion, New Position: Formerly a leading Account Manager at USAFact, Marina was promoted and transferred to Golden, Colorado for training and planning in January, 2013. Having finished cross-training in various roles and completed several special executive planning projects across the past 4 months, Marina officially assumes her new role on May 13, 2013. Marina will oversee all client relationships, managing the company's expanded team of Client Care Managers.
Director of Sales: Joel Doherty - Promotion, Vacant Position: Yes, another Doherty has been promoted at USAFact. Joel was initially hired on a trial basis in April, 2012, upon the recommendation of his VP of Technology Brother, Daniel. Serving in a multi-focused role for the past year, Joel juggled every possible new sales opportunity from both outside and inside the company and processed all new sales contracts for the Technology and Operations Departments. To say the least, as a major contributor to USAFact's 2013 average 22% revenue growth, and the key to their 28% revenue growth in both March and April, 2013, Joel's trial period is clearly over and his sales are only accelerating. Joel accepted the promotion and immediately began taking on new staff on April 22.
Manager of Sales Coordination: Stephanie Dumas - New Hire, New Position: Joel's newest staff member, Stephanie has been in the background screening industry since 2007 and brings a broad set of experience in Operations, Criminal Records Processing, Sales Support, Sales Administration, and Enterprise Sales to her new role at USAFact. The company signs new agreements so regularly on their Twitter profile that clearly a new position was necessary to process the ongoing barrage of new accounts and users.
Client Care Manager: Rachelle Washer - New Hire, Department Expansion: Rachelle joined the team in late April, and began training for the role of Client Care Manager. Rachelle has extensive experience in the background screening industry coming from a rival screening provider where she worked in all departments.
Client Care Manager: Ronnita Lobo - Replacement Hire, Department Reorganization: Ronnita joins the team as part of some Q2 reorganization ordered within the department. With a successful background in Customer Service and Consumer Sales, Ronnita brings a great attention to detail and customer satisfaction to her position.
When asked to comment on the new momentum at USAFact, VP of Operations, Cheryl Franklin noted, "We're investing in our solutions and people so that we can ultimately provide better service for every client as we grow. We believe improving ourselves to meet client demands centers around building the right management team, to allow for broader staff expansions and technology enhancements in the years ahead." USAFact also noted multiple new hires in general staff positions throughout the company, and is aggressively interviewing in May and June.
About USAFact, Inc.
For over 35 years, USAFact has been recognized as the hiring solution provider with the most accurate, up to date, and thorough background screens in the industry. As a leading online pre-employment screening service, USAFact combines the latest Internet technologies with an experienced professional staff to deliver a proven resource to thousands of clients, processing thousands of reports daily. Offering a variety of screening packages for businesses of any size, from the small non-profit to Fortune 500, USAFact provides services custom-tailored to their individual needs. For additional information on USAFact's products and services please visit http://www.usafact.com, or call 1(800) 547.0263.