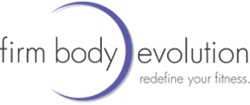 Firm Body Evolution has continued to provide results-driven programs personalized to their client's needs
West Hollywood, California (PRWEB) May 07, 2013
West Hollywood, California is now the home of Southern California's premier exclusive private fitness center, Firm Body Evolution (FBE). Firm Body Evolution's private entrances and atmosphere has rapidly made Firm Body Evolution a preferred celebrity destination.
Firm Body Evolution is an innovative fitness and wellness facility that specializes in rapid weight loss programs, personal training, and detox on a cellular level. Since 2008, Firm Body Evolution has continued to provide results-driven programs personalized to their client's needs.
Firm Body Evolution's new location is in the heart of West Hollywood on the intersection of Santa Monica Blvd and Westbourne Drive. Firm Body Evolution's pristine 4,500 square foot location on the 3rd floor offers gorgeous views of the Hollywood Hills, a welcome lounge, outdoor balcony, alkaline water station, discreet personal training sectors, InBody Composition Analyzer, Infrared Jade Sauna sanctuaries separated by gender, Pneumatic Compression massage room, and aromatherapy-infused air - all centered around Firm Body Evolution's 10/20/30 Method™ utilizing cutting-edge fitness technology in an elite, high-end private space. Firm Body Evolution takes great pride in the beautiful yet functional design and layout of their fitness and wellness facility. Easily accessible from anywhere in Los Angeles including Beverly Hills, Bel Air, Hollywood Hills and Studio City, FBE is open seven days a week to accommodate their members' busy lifestyles.
True fitness is more than beating oneself up at the gym - it involves de-stressing and relaxing so that you achieve that "ultimate wellness" that everybody is searching for. Firm Body Evolution has been featured on The Doctors, Tyra, Access Hollywood, KTLA, and many other programs. A truly unique, innovative, non-invasive and low-impact approach that teaches users to work smarter, not harder. A true surefire method to redefine fitness, Firm Body Evolution is the answer.
Firm Body Evolution's brand new location is at 8704 Santa Monica Blvd. 3rd Floor, West Hollywood, CA 90069