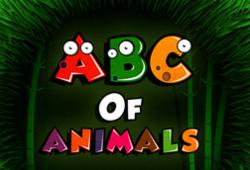 (PRWEB) May 09, 2013
Off-Road Studios, a multi-platform agency for integrated marketing solutions, has completed development and is proud to launch ABC of Animals, which is the first installment of their Learn N Fun series dedicated to bringing enjoyment to learning for young children.
"Learn N Fun Animals is our first application out of our Learn N Fun series with many more to come. It is currently available on the Appstore with the Android version to be launched soon. The application has an option in which you can learn about animals, including a quiz part to test your knowledge," said Mark Wilbur of Off-Road Studios.
The app uses animals to teach children their ABC's as well as expand their knowledge of the animal kingdom. By incorporating beautifully designed animals over a rich background and interesting side effects, Off-Road Studios was able to incorporate a fully interactive experience into one simple app that young, developing children can use to expand their knowledge of the alphabet.
Once the parent has installed the app to the mobile device, the child can jump right in to learning the alphabet one letter at a time as he or she slides their way through the animal kingdom. With mobile technology increasing in popularity across the globe, it's now more important than ever for children to acclimate themselves with the technology that will ensure their success in the future. Combining the basics with today's state-of-the-art mobile technology is the only way to ensure a developing child reaches his or her full potential.
For more information about Off-Road Studios and their complete digital design services, check out their website or connect with them on Facebook or offroadstudios on Twitter.
About:
The Off-Road Studios creative design agency creates websites, mobile applications and games, 2D/3D digital art and animations, HD videos, interactive installations and just about anything that takesadvantage of digital technology.