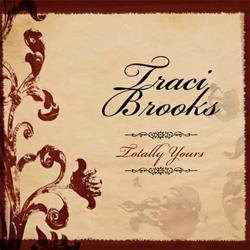 Traci is very excited about what The Lord has in store for her and her husband and looks forward to seeing how he will use the CDs to bring himself all the glory
Atlanta,Georgia (PRWEB) May 07, 2013
Traci Brooks was born in Dallas, Texas in 1990 and has been singing since she first arrived in this world. Singing is her passion. She was involved in the Chamber Singers choir ensemble in High School and went to Truett-McConnell College where she majored in Music and Fine Arts receiving a Bachelor of Arts in Music with a concentration in Contemporary Worship in May of 2012. "Three weeks after her college graduation, she married the man of her dreams, Seth Brooks. Six months later, she is releasing her first CD," adds Michael Lawson (Traci's Father).
After weeks of recording and editing the "Traci Brooks-Totally Yours" CD is complete and is set to be released May 10, 2013. The CD consists of ten songs about Christ's unfailing love.. You can order the CD from her website: http://www.tracibrooksmusic.com. " I am very excited about what the Lord has in store for my husband and I. We look forward to seeing how he will use the CDs to bring himself all the glory", Mrs. Brooks states.
If you would like to learn more about Traci Brooks and her music; just follow the link: "Totally Yours".