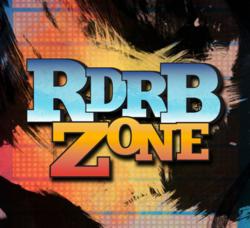 "Our goal is to constantly challenge how we can improve our employees' lives, the value we deliver to our clients and how we can positively change the world through the sharing of thought leadership" - Scott Cranford, VP of Marketing & Sales
San Diego, CA (PRWEB) May 08, 2013
Productivity Associates Inc., a national award-winning provider of outsourced customer & technical support solutions, is excited to announce the launch of its new Blog called the "RDRB ZONE". The name of the blog is derived from PAI's motto, which is to be Radically Different, Radically Better™, often shortened to 'RDRB'.
The vision of this blog is to provide Thought Leadership on relevant and current topics that help to define high performance companies. The content will consist of a mixture of original articles, original videos as well as shared content that is relevant to such topics as "Freedom in the Workplace", "Building Your Brand One Amazing Customer Interaction At A Time" and "Growth+ Strategies That Drive Top Line Revenue".
PAI's VP of Marketing & Sales, Scott Cranford, describes the inspiration for RDRB Zone: "At PAI we have an all-in commitment to be a Radically Different, Radically Better™ company. Our goal is to constantly challenge how we can improve our employees' lives, the value we deliver to our clients and how we can positively change the world through the sharing of Thought Leadership. "
Visit the PAI's RDRB ZONE to read the latest entrée, entitled "5 Steps Towards WorldBlu Certification". This is an informative article about how companies can create an environment of freedom and happiness in the workplace, written by PAI Chief Cultural Officer Tripp Kerr.
About PAI
Productivity Associates (PAI) provides customized and innovative U.S. based Technical Support Service Solutions. PAI enjoys an award-winning, highly unique freedom in the workplace culture. Founded in 1992, PAI's vision is to positively change the world through the sum total of its amazing interactions and awesome company culture. The company's strategic focus and commitment is to be a Growth Partner for its clients. For more information visit: http://www.gotopai.com.