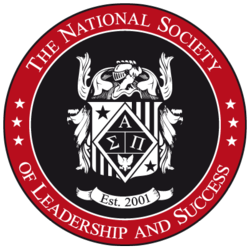 Hoboken, NJ and Azusa, CA (PRWEB) May 08, 2013
The National Society of Leadership and Success is very pleased to announce that Azusa Pacific University recently inducted 487 students into their Society Chapter, making them the largest induction class ever to be processed.
"At Azusa we have a fantastic culture of leadership. Our students are deeply connected to the school and our community, committed to academic achievement and have an overwhelming desire to make a positive impact in the world. I knew we would have a lot of interests, but the total number of active students in the first year has been amazing," said Sarah Visser, chapter advisor. "Our student board did a phenomenal job spreading the word to campus organizations and the student population in general. I was also very happy to see how many families came out for the induction ceremony; younger siblings have also expressed interest in joining when they get to college."
Azusa Pacific University is a university committed to excellence in higher education. With 57 bachelor's degrees, 40 master's degrees, and 9 doctoral programs, the university offers its more than 10,000 students a quality education on campus, online, and at seven regional centers throughout Southern California.
"For a school with an undergraduate population of a little over 5,000, this is outstanding. We are incredibly proud of what this institution has been able to accomplish in just its first year. It's clear that Azusa has a long tradition of community involvement and academic excellence, and their Society chapter certainly reflects that. I'm looking forward to seeing what these students will be able to accomplish," said Charles Knippen, President, National Society of Leadership and Success.
About The National Society of Leadership and Success
The National Society of Leadership and Success was founded in 2001 to build leaders who make a better world. As of today, The National Society of Leadership and Success provides these stellar attributes to more than 260,000 members nationwide and to more than 350 active college chapters who embody this mission, and serves as a powerful force of good in the greater community by encouraging and organizing action to better the world. For more information, please visit http://www.societyleadership.org.
###