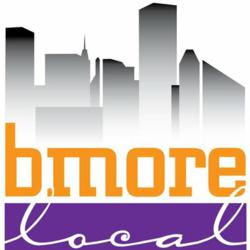 I'm pleased to see the great success of B.more Local events across Baltimore benefiting our great community!
Baltimore, MD (PRWEB) May 08, 2013
"Community Events for Local Professionals with a Twist"
"B.more Local" is an event series that revolves around supporting local businesses, local nonprofits and the residents of Baltimore coming together as one!
Mark's son, Adam Van Bavel, 2012, 2011 & 2010 Baltimore City Paper Readers' Poll "Best Do-Gooder" has partnered with GiveCorps, Baltimore Means Business, Yelp Baltimore and other great local businesses to bring Baltimore a monthly event series like no other.
As the name suggests, these events are all about supporting the community while working towards a better Baltimore. Tickets are $10 online and $15 at the door benefiting 13thGirl Foundation.
May's event benefits 13thGirl Foundation whose mission is to provide an opportunity for teenage girls in Baltimore City to be involved in a sports team, while helping them grow and learn a variety of life skills they can carry with them throughout their lives.
You'll get tasty local craft beer via Full Tilt Brewing, delicious eats provided by Liv2Eat, Banditos, Ryleigh's serving Avery's Pearls oysters, Bluegrass plating up charcuterie & cheese and more!
RIDE UBER...
Discounted promo code available soon for first time riders with a matching donation made to 13thGirl Foundation! RSVP to our Facebook event for details ASAP once they become available.
Events are hosted monthly at different locally owned businesses in and around Baltimore. Every event aims to show the unique diversity in businesses, causes and residents that makes Baltimore "The Greatest City in America". The events will be held both in Baltimore City and Baltimore County.
More Info: bmoreevents.com