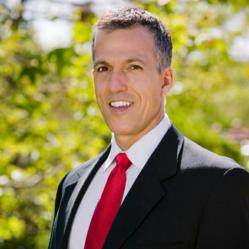 San Diego, CA (PRWEB) May 09, 2013
Heller the Home Seller and his team are having a stellar year in the real estate market. With over 3,000 homes sold in the San Diego area, there is no denying that he knows how to sell a house. Now, Chris is transferring that success into a brand new and improved web site at http://askhellerthehomeseller.com/ to make himself more available. Visitors can directly contact the Heller Team to see if there is a good real estate fit and now have direct access to Chris to get all of their questions answered.
Also showcased on the new site is his weekly radio show on KOGO AM 600 radio in San Diego. Here, he discusses everything going on in the current marketplace and answers callers' important questions about their real estate experiences or concerns. Episodes are archived back through 2011 and there is no subscription necessary to listen.
About Chris Heller:
Serving San Diego for over 25 years! Since receiving Rookie of the Year award in 1989, Chris Heller has increased his sales productivity to an uncommon level and has been selected for inclusion in Who's Who Among Rising Young Americans, Mike Ferry Hall of Fame, Prudential's Hall of Fame, and is currently ranked #4 nationally out of more than 86,000 Keller Williams agents. Chris Heller has also ranked as one of the top two producers in San Diego County for the last two years according to the San Diego MLS statistics.
To date, Chris has sold more than 3,600 homes! For 17 consecutive years Chris has sold over 100 homes per year. In the last five years, his sales volume has totaled more than $650 million and he has sold an average of 147 homes per year.