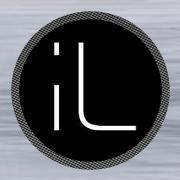 Houston, TX (PRWEB) May 09, 2013
http://www.imaginelifestyles.com - Houston will be the latest city in a nationwide tour of Exotic Sports Car Autocross Ultimate Driving Experiences, May 9 -12. The track event will be held at Gulf Greyhound Park and is being offered by Imagine Lifestyles, a company that specializes in exotic car rentals.
"We had a huge turnout of car enthusiasts at our Dallas Exotic Sports Car Autocross Ultimate Driving Experience last month and Houston is shaping up to bring in similar crowds," explains Ryan Safady, Imagine Lifestyles CEO.
"Then we head to Denver, May 23-26 for another track event at Mile High Stadium. We've discovered that no matter what city we visit, there is always a huge interest in not only seeing these amazing cars up close, but actually getting the chance to get behind the wheel."
Drivers can register to drive a luxury supercar such as a Lamborghini or Ferrari. They will receive coaching from a professional driving instructor and then have the opportunity to take the car out on a closed track at both events.
The series has made a number of stops across the country since January. Events will continue throughout the summer at venues in such cities as, Phoenix, Atlanta, Boston, Philadelphia, Chicago, Baltimore and Indianapolis. More information on specific events can be found at the Exotic Sports Car Autocross page.
Drivers can register for events in any city and purchase special photo and video packages, as well as Imagine Lifestyles merchandise.
About Imagine Lifestyles
Imagine Lifestyles provides yachts, condos, chauffeur service and exotic car rentals in Miami, New York, Philadelphia, Chicago and Los Angeles. For Imagine Lifestyles clients, every expectation from social to culinary, from transportation to accommodation, as well as the full spectrum of recreation in between is delivered as part of the luxury lifestyle experience. Rent the lifestyle from the trusted industry leaders anytime you travel.