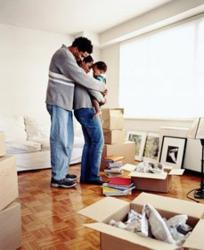 Expert Apartment Movers - The Affordable Movers of Choice
(PRWEB) May 11, 2013
California Apartment Movers was established many years ago to make moving a pleasure rather than a punishment for people. Now, with their newly revised and updated website, it is easier than ever for customers to find the right moving company. With this company bringing so many other top movers in the state of California as well, moving has been made easier, with access to the best companies just an email or a phone call away.
Customers could look for moving companies on the BBB to see whether any complaints have been registered against them, but newer moving companies may not know that. Many people are simply afraid of entrusting their valuables to a moving company that they picked online, but as the new California Apartment Movers resource shows, hiring online is so easy and saves so much time that it is the way that most people will now choose a company. In addition, it brings customers informational tips and ideas about how to make moving easy and fun.
Depending on the distance traveled, moving will take a few hours to a few days. Customers are advised to avoid companies that have just come into the market. They are also advised to look at user reviews of other people who have used the services of that company before. Some customers also want to leave the not so valuable belongings behind in storage. A moving company that also offers storage services is very welcome. The storage company will sell the customers possessions if they skip their monthly payment for storage charges and therefore customers are advised to pay on time.
The kind of moving company that a person hires depends on what they want moved. For example, if they are moving their priceless piano, they will need a piano moving company that has been in the business of moving grand pianos for some time. Some items, like pianos, are bulky to move and may be hard to handle. A good experienced company should suffice for that service.
When looking for California movers, customers are advised to look for companies that offer more comprehensive services at the best prices possible. For example, rushing for the cheapest price may not be the best option, and the same applies for costlier companies. Distance traveled and the size of the move will determine the price charged for the move. This new moving resource ensures that customers do not pay more than they should by bringing them free, no obligation quotes from many Apartment Movers nationwide.
Moving equipment, apart from the trucks is very important. These include ramps for easy loading and offloading, trolleys, robes and others to secure the items. Also, the trucks should be modeled for moving fragile items. The moving company also should have items like blankets.
About California Apartment Movers
This is a comprehensive resource, established to bring a database of Apartment Movers not only in California, but elsewhere in the nation. With more than a decade of experience in the moving industry, California Movers has everything that a customer needs to make a very successful move. For more info: http://www.apartmentsmovers.com.