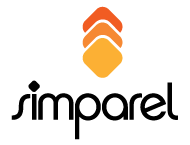 Thanks to our unified ERP solution, we now have a platform that allows us to move into the future rather than being constrained by the past.
New York, NY (PRWEB) May 09, 2013
Simparel Inc®, developer of the fastest-growing fashion and apparel ERP solution in the North American marketplace, today released a report that identifies the key benefits that have forward-looking apparel companies embracing unified apparel ERP solutions.
The report highlights some of the unprecedented business benefits and opportunities apparel companies are experiencing when they embrace the unified model approach, such as: gaining control of business operations and information, nimbly responding to new market and channel opportunities, and realizing significant process improvements.
According to the fashion ERP software leader, just as apparel companies have to keep up with the changing trends in the industry, their ERP solutions need to be up-to-date and designed to accommodate today's changing business processes. Apparel manufacturers already using this next wave of ERP systems, that offer full functionality on a single, unified platform, agree.
"Thanks to our unified ERP solution, we now have a platform that allows us to move into the future rather than being constrained by the past," says David Cropper, CIO of Mamiye Brothers, a designer, manufacturer and marketer of children's tween and teen fashion apparel brands.
Bob Antall, Managing Partner of Consumer Centric Consulting, adds that the consumer market that exists today is drastically different versus when most ERP solutions were initially developed. The Internet and Smartphones have changed the apparel landscape in ways that traditional ERP solutions could not have predicted when they were first deployed. "Most technology solutions that were conceived more than 10 years ago are pretty much obsolete at this point," Antall says.
Perhaps one of the most important conclusions companies can draw from Simparel's insights is that the apparel ERP software landscape is finally catching up to the fast-changing business environment that it supports. As a result, apparel and other fashion-related businesses now have choices and opportunities – without the unacceptable tradeoffs of functionality, flexibility, and cost.
Click Here to download your copy of the report, A Unified Approach: The Next Wave of ERP (http://www.simparel.com/next-wave-of-erp-article.html)
About Simparel
Designed specifically for the apparel, footwear, home furnishings and accessories industries, Simparel enables manufacturers to reach their full potential by accelerating performance across the entire company, as well as their global supply chain. The Simparel Unified Global ERP Solution provides global enterprise visibility and collaboration throughout the PLM, Supply Chain Management, Order-to-Cash, EDI, Logistics and Distribution processes.
True end-to-end functionality lets customers focus on products and sales by making business decisions faster and easier, improving product delivery, and facilitating cost and inventory management. This unified model approach has been proven to enable greater agility, flexibility and responsiveness.
Simparel's next generation software architecture is faster to deploy and extend, delivering a magnitude of scalability and performance improvements over traditional solutions.
For more information about Simparel, go to http://www.simparel.com.