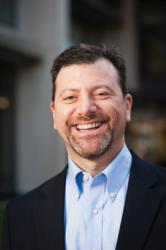 Simply put, Malcovery's T3 delivers better, more complete information about emerging email threats.
Pittsburgh, PA and Birmingham AL (PRWEB) May 14, 2013
Malcovery®, the leader in delivering actionable intelligence that can be applied to neutralize the threats and actions by cyber criminals in the areas of phishing, spam and malware, announced today an enhanced release of its Todays Top Threats or "T3." The solution improves upon the previous version by adding an 'Automated Data Feed' or "ADF," to provide dynamic data that can be integrated directly into existing security infrastructure. T3 is based on the fact that the most dangerous malicious threats are successfully arriving in email inboxes before most anti-virus solutions have provided protection against them, and as a result are successfully infecting tens of thousands of computers and mobile devices per day. Malcovery T3 provides advanced information to protect your network from these threats.
"Time sensitive reporting of in the wild email-based threats--ahead of antivirus companies by hours and in some cases days -- is essential in todays technology environment," stated Greg Coticchia, President and CEO of Malcovery Security. "Malcovery's T3 provides a security solution that recognizes a world where businesses guard a very different security perimeter than several years ago. Simply put, Malcovery's T3 delivers better, more complete information about emerging email threats."
Malcovery Security receives and analyzes more than a million spam messages each day from a wide variety of sources. With its patented and patent-pending algorithms, Malcovery analyzes the spam on a number of factors and watches for "emerging threats" in the form of email messages that contain links to malicious websites or that contain malicious attachments. Once a new threat cluster is identified in the spam, characteristics about the spam messages and the associated malware are documented.
Key information that results from this includes:

a "human-readable" report, T3/PDF, created and distributed to Computer Security Incident Response Teams (CSIRTs) or other appropriate teams, suitable for both end-user education and manual network investigations.
"malicious destinations" data, T3/ADF, a standardized and normalized set of data in XML that can be consumed (push or pull) immediately with an updated blacklist into Unified Threat Management (UTM), IDS/IPS, Firewall, Next Generation Firewall, or WebFilter protection services to guard your network.
The Malcovery T3 cyber threat service (then named 'Emerging Threats by Email' and delivered by the University of Alabama at Birmingham) has been recognized independently for its ability to detect threats days ahead of other solutions and for its detection coverage and effectiveness when compared to antivirus offerings. 'Krebs on Security', a blog authored by noted security reporter Brian Krebs, reviewed the T3 reports in June and July of 2012. Kreb's blog states that the effectiveness of current antivirus solutions when compared to T3 : "The one detail most readers will probably focus on most this report is the atrociously low detection rate for these spammed malware samples. On average, antivirus software detected these threats about 22 percent of the time on the first day they were sent and scanned at virustotal.com. If we take the median score, the detection rate falls to just 17 percent. That's actually down from last month's average and median detection rates, 24.47 percent and 19 percent, respectively." See http://krebsonsecurity.com/2012/06/a-closer-look-recent-email-based-malware-attacks/ and http://krebsonsecurity.com/tag/university-of-alabama-at-birmingham/
Malcovery was launched last year as a result of an exclusive worldwide license with the University of Alabama at Birmingham (UAB) and based on research conducted at the UAB Center for Information Assurance and Joint Forensics Research (CIA|JFR),. The company has quickly gained commercial success with enterprise customers such as eBay, Facebook and VISA.
Spire Security, a leading information security research and advisory firm, recently published a white paper entitled "Fast, Accurate, Cost-Effective: Choose All Three" that highlights the cybercrime and security issues that Malcovery addresses. The white paper discussing Big Data and Threat Intelligence for Phishing can be downloaded at Malcovery's site at http://info.malcovery.com/big-data-and-threat-intelligence-for-phishing
About Malcovery® Security (http://www.Malcovery.com)
Malcovery Security is the leading provider of actionable cyber security intelligence and forensic analysis, delivered through software and services that target cyber criminals and their activities. The company's patented and patent-pending technology provides the ability to identify the root sources of cybercrime attacks (servers, perpetrators, locations, etc.), delivering rich actionable intelligence information about cross-brand attacks and targeted attacks, as well as advanced notification of emerging e-mail-based threats.
Unlike services that serve only as a reactive response to these attacks today--services that simply address the symptoms, but cannot provide the intelligence to actually stop the cybercriminal--Malcovery Security's solutions provide the unique intelligence required to respond effectively to attacks on customers' brands, to disrupt phishing activities and successfully prosecute cybercriminals.
Malcovery Security is based on technologies developed at the UAB Center for Information Assurance and Joint Forensics Research (CIA|JFR) and has offices in Pittsburgh, PA and Birmingham, AL.
For more information, please visit http://www.Malcovery.com or connect with Malcovery on Facebook (facebook.com/malcovery), Twitter (twitter.com/malcovery) and LinkedIn (http://www.linkedin.com/company/malcovery-security)
Editor's Note: Malcovery® is a registered trademark. 'Identify the Source. Stop the Threat' TM is a trademark of Malcovery Security, LLC. All other trademarks mentioned herein are the protected properties of their respective owners.