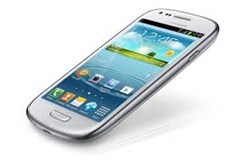 "They may be klutzy but they are also smart since these are the people who are trading in their broken iPhones for cash,"
Salt Lake City, UT (PRWEB) May 11, 2013
Gadgix, the nation's leading trade-in site for high-end consumer electronics, has been keeping tabs on the condition of traded-in phones, to see which cities in America are the klutziest.
The study calculated the percentage of phones sent in that were cracked, dented or water-damaged to compile the list. Congratulations to the South, home to six of 10 cities to make the list. Led by Tallahassee, Fla., the South sent the largest percent of broken or damaged phones. New York was the only state to represent two cities on the list, Bronx and Staten Island. Clients in the West, you either baby phones, or just haven't been living enough. This region was the least likely to send a phone in bad condition.
Let's take a look at who made the Top 10 Klutziest Cities list, based on the percentage of broken or damaged iPhones Gadgix received:
Rank City Percentage of Phones Traded in That Are Broken
1 Tallahassee, Fla. 21.29%
2 New Orleans, La. 21.12%
3 Bakersfield, Calif. 20.63%
4 Bronx, N.Y. 19.88%
5 Virginia Beach, Va. 19.23%
6 Oklahoma City, Okla. 18.9%
7 Memphis, Tenn. 18.68%
8 Baton Rouge, La. 18.44%
9 Staten Island, N.Y. 18.16%
10 Boston, Mass. 18.13%
"They may be klutzy but they are also smart since these are the people who are trading in their broken iPhones for cash," said Scott Healms Gadgix's chief marketing officer. "Many people are not aware that there is significant value in their unwanted electronics, even broken smart phones. These savvy consumers know the electronics can fetch over $100 for a broken iPhone to help pay for a replacement."
Since keeping a phone intact is a universal problem, we're also announcing Gadgix "Broken Phone Stories" contest. By uploading a photo or submitting a story about how the phone was broken, consumers will have a chance to win a brand new phone.
The contest starts today, May 10, 2013, and runs until June 10, 2013. Each week of the contest, one new winner will be chosen and receive a brand new phone from Gadgix. Winners will be announced on June 15, 2013. For more details on Gadgix's "Broken Phone Stories" contest, please visit: gadgix.com
About Gadgix
Gadgix (http://www.Gadgix.com) is the nation's leading high-end consumer electronics trade-in site, providing an easy, fast and safe way for consumers to get cash for their unwanted devices. Gadgix takes the risk and effort out of selling electronic gadgets online with benefits such as free shipping and packaging and comprehensive identity and data removal. To date, Gadgix has accepted more than one million trade-ins, helping consumers upgrade to the latest technology and earn quick cash. Based in Salt Lake City, UT Gadgix is privately owned.
iPhone and Apple are trademarks of Apple Inc., registered in the U.S. and other countries. Gadgix is not affiliated with Apple.