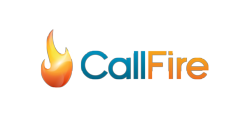 Most people are pretty reliable, and sometimes all they need is that little reminder or "nudge" to follow through on their payments.
Santa Monica, CA (PRWEB) May 09, 2013
It's a tough job tracking customers down to collect payments, and doing so doesn't help win popularity contests. It costs a lot of money and it also takes plenty of time and manpower. CallFire has changed this arduous process, and can help businesses blast through the hurdles of the dreaded collections process.
Most people are pretty reliable, and sometimes all they need is that little reminder or "nudge" to follow through on their payments.
The Collections Webinar Series (May 13 to May 17) focuses on products that have created results for companies, big and small, all across the country – Voice Broadcast, SMS Texting, Cloud Call Center, Call Tracking, and IVR. Each webinar will focus on a specific product and its various uses to collect more and grow your business.
During these webinars, a CallFire sales and operations specialist will demonstrate how to:
1. Create a collections or marketing campaign highlighting a particular product or service
2. Understand the importance of Opting-In
3. Send thousands of Voice Broadcasts and SMS Text Messages instantly
4. Track and analyze the effectiveness of each product in your campaign
CallFire's Voice Broadcast and SMS texting solutions are perfect for late payment campaigns and upcoming payment reminder notices. Interactive Voice Response (IVR) is also an excellent choice to take your campaigns to the next level by providing an added layer of customer service.
Streamline the collections process and reach more in a shorter period of time with the Cloud Call Center. Monitor and analyze each calling campaign using our easy to use analytics.
And, when it comes to text messages, it's a proven fact that they have close to a 100% open rate. With that kind of assurance that messages will be received and read, your account alerts and marketing promotions will create the impact needed to get business moving. CallFire's telephony products will help to keep customers' accounts up to date by streamlining the collections process.
Find out during our webinar how CallFire can be tailored to your specific needs.
CallFire, an Inc. 500 company, has demonstrated its versatile and affordable technology as a leader in the cloud telephony industry serving thousands of customers in insurance, sales, marketing, government, non-profit, politics, and in many more enterprise level applications.
About CallFire: Since 2004, CallFire has simplified telephony, making sophisticated, formally expensive carrier class telecom capabilities available through an affordable, easy-to-use GUI and API platform. Any business, from start-up to enterprise, can reach its customers on any device, using text messaging or voice, with CallFire's massively scalable, cloud telecom platform and SMS gateway. CallFire products include Voice APIs, Business Text Messaging, Voice Broadcast, Local Phone Numbers, Toll Free Numbers, IVR, Power Dialing for agents and more. Call analytics enable CallFire's 100,000 users to reach customers more often using call tracking, virtual phone service, dialers, and mobile messaging.