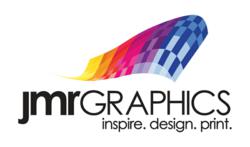 ...It is great to see that the outdoor advertising industry is getting recognition globally. These types of awards will be incentive for other businesses to hop on the outdoor ad bandwagon.
Bohemia, NY (PRWEB) May 10, 2013
On May 10, nationwide vehicle wraps manufacturer, JMR Graphics, applauds AdNews for launching the Locus Awards which will recognize Australian outdoor advertising.
AdNews made the decision to launch the Locus Awards because of the overwhelming growth of outdoor advertising in Australia. Luke Chess, a multiple Cannes Lion winner, will lead the jury. He tells AdNews, "'Outdoor' is probably the liveliest and most creative advertising category available to us. So it's incredible that it hasn't had its own creative awards show in Australia in recent years. That is, until now."
Chess goes on to say, "Encompassing billboards, posters, flysheets, installations, stunts, ambient, digital—along with stuff that hasn't even been invented yet—one piece can have very little in common with the next. Except that they each occupy a place, a spot, a location."
According to AdNews, "the Locus Awards will have 23 main categories. The top prize is a Gold Locus for best of show. All agencies will be eligible to pick up AdNews Agency Ranking points."
AdNews publisher, Jeremy Light, goes into depth about their rankings. "AdNews rankings only include major local and international shows, and the fact that outdoor will be represented is a major boost for the sector. The Locus Awards will now be a player on the local award scene."
He went on to say, "The sole purpose of the award is to reward, demonstrate and foster creativity in out of home advertising," Light continued. "The sector is dynamic, and resilient in the face of tougher market conditions, delivering ongoing growth and technological innovation. That demands recognition and reward."
Representative TJ Pannell from JMR Graphics, a nationwide vehicle wraps manufacturer, is ecstatic to see that outdoor advertising is booming overseas. "It hasn't been until recently that brands and businesses have seen the value in outdoor advertising. It is cheap and can offer an extraordinary number of impressions to the brands that embrace it. It is great to see that the outdoor advertising industry is getting recognition globally. These types of awards will be incentive for other businesses to hop on the outdoor ad bandwagon."
JMR Graphics is an award winning Nationwide 3M Certified Manufacturer of Graphics for over a quarter of a century. We specialize in branding companies through Fleet Graphics, Vehicle Wraps, Architectural Wall Graphics, Promotional Window Clings, Floor Graphics, Event Signage and much more. We offer a variety of 3M Graphics Films, which are specially designed for most surfaces that require a changeable, short and long-term application. Our exceptional "Turn Key Service" is backed with a 3M MCS Warranty to give you peace of mind when you need optimum performance for the intended life of your graphics. With our state-of-the-art, cutting-edge facility we inspire our clients by providing creative design, custom-printed graphics and handle a network of nationwide installers. JMR Graphics provides expert capabilities and capacities needed to meet any graphic challenge.
#####