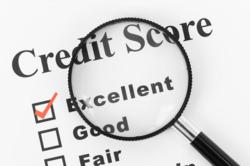 Get Your CREDIT SCORE
New York (PRWEB) May 10, 2013
Keeping your cash flow flexible and readily available is critical to the success of businesses in Canada and the US, especially in tough economic times.
"One of the best ways to do that is to make sure that you do business with creditworthy customers," advises Charles Sheppard, co-founder of Accutrac Capital Solutions, Canada's leading factoring company. "That's especially important for large transactions where your company has to finance costs upfront and then wait for your customer to pay. Many customers are still going to ask for payment terms of 30, 45, 60, sometimes as much as 90 days. However, if you know your customer is creditworthy (ie: they have a good credit score and credit history), at least you have the assurance that they will pay."
To help determine the creditworthiness of a potential customer, Accutrac now offers a complimentary on-line credit score service. Simply visit Credit.Profinity.com, click on the Business Credit Search tab and enter the name of the customer's company. You'll get timely credit score information, at no cost.
Why does Accutrac offer this information for free? "Keeping cash flow healthy is the main focus of our business," says Sheppard. "A strong business community is built around individual businesses doing well. And, we genuinely want our customers to do well in business. Every business stands to profit if we encourage a healthy approach to cash flow. Knowing who you're doing business with and how likely they are to pay timely (by understanding their credit score ratings) is a great start to making that happen. And, at Accutrac, we have extensive access to credit information. Why not share it?"
Headquartered in Orillia, Ontario, Accutrac Capital Solutions is Canada's leading alternative financing company. They offer factoring, purchase order financing and accounts receivable management services to help businesses across Canada and the US keep their cash flow healthy.