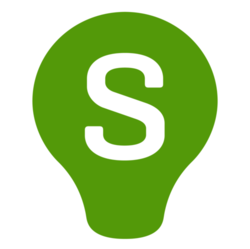 San Francisco, California (PRWEB) May 13, 2013
Businesses have now created 200,000 jobs through the SmartRecruiters' hiring platform since its founding in September 2010.
"From the moment I met the company - and their vision of Zero Unemployment - I knew SmartRecruiters was a big idea to change the labor market," said CEO & Founder of TalentCulture Consulting Meghan Biro. "200,000 jobs created speaks to the traction of this idealistic solution. As more businesses smart up, I expect the next 200,000 jobs to be announced very shortly."
SmartRecruiters is the free hiring platform with big plans to fix a broken labor market. The company's technology makes it easy for businesses to source, engage and hire top talent, all within one platform that includes job postings, recruitment agencies, Facebook app, social referrals, applicant tracking, and more. The software empowers businesses to make great hires faster than ever before.
"The labor market is broken; too many talented people are unemployed and too many businesses struggle to follow through on making a new hire," says Jeffrey Yergler, PhD in Leadership Studies and Golden Gate University Undergraduate Chair of Management. "It's great to see companies like SmartRecruiters committed to making a better labor market for everyone."
Candidates appreciate how simple SmartRecruiters makes it to express interest in working with a company. "I almost want to cry when it is so easy to apply for a job," job seeker Aliya Solomon recently tweeted.
SmartRecruiters' rate of job creation is accelerating; the company facilitated the creation of the first 100,000 jobs in 2 years, and the next 100,000 jobs in 8 months (including 17,000 jobs over the last month). Great purpose starts with the founder, and at the end of the day the only metric that matters to everyone in the SmartRecruiters' office is jobs created.
"Everyday, when I get home, my 9 year old daughter asks me one thing," said SmartRecruiters Founder & CEO Jerome Ternynck. "'Dad, how many jobs did you create today?'"
About SmartRecruiters
SmartRecruiters is the hiring platform. Leveraging the latest cloud technologies along with intuitive design, the SmartRecruiters platform gives social enterprises everything they need to post jobs, manage candidates and make the right hire. The mission of SmartRecruiters is to eradicate unemployment by removing friction in the labor market. Its 40,000+ customers have created 200,000 jobs. Founded in 2010, SmartRecruiters is backed by Mayfield and based in San Francisco, CA. Hiring Made Easy.