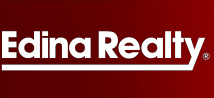 We want buyers to be comfortable and confident in their homes search
Mayer, MN (PRWEB) May 11, 2013
Homes go on and off the market at a sometimes alarming pace. Buyers in this real estate market can a lot of the time completely miss their dream home. Kris Lindahl of Edina Realty will host a seminar over the weekend at which he will discuss resources that will help buyers make sure they haven't missed their best chance.
At the seminar Lindahl will demonstrate the new Minnesota Buyer Search website that he created. The website allows buyers to fill out a short form regarding what they're looking for in a home. As soon as the form is submitted buyers will receive a real-time email that includes a customized search criteria built by Lindahl.
Also included in the email will be a hyperlink to all homes matching that criteria. When the buyer expresses interest in a home the Lindahl team makes it a priority to get them to the property before it is sold. "We want buyers to be comfortable and confident in their homes search," Lindahl said, and continued,"This website is a great place to start.
Following the website demonstration Lindahl will also give some general tips and strategies to employ throughout the whole homes search process. "I'm happy to say that this website has given my clients that use it a great head start on their search," Lindahl said.
Call Kris now for more information at (763) 280-8498 and visit the Minnesota Buyer Search website now to get started.