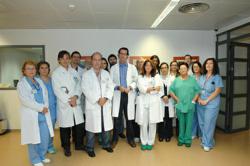 Scottsdale, AZ (PRWEB) May 12, 2013
May 12-18 is National Hospital Week, the nation's largest healthcare event. It celebrates the history, technology and dedicated professionals that make healthcare facilities so vital to our communities.
According to the National Hospital Association in 2011, there were over 36.5 million admissions to registered hospitals. First celebrated in 1921, National Hospital Week is a perfect opportunity for hospital administrators to show their appreciation for both staff and patients alike.
Here are four ideas:
1. Host a staff reception.
They're easy to plan and manage. They can be held on-site. And they're the perfect way to acknowledge all staff members as a whole.
In addition to the standard refreshments, spruce up the reception with prizes and giveaways.
2. Give out promotional items.
Build awareness for National Hospital Week by purchasing and handing out customized t-shirts, mugs, pens and other promotional materials. They can make a year-long statement about the importance of hospitals in our lives
These can be given to both staff and patients.
3. Hand out gift cards to staff.
Nothing shows appreciation like a gift card. Even cards for smaller amounts like $5 or $10 are thoughtful gestures and show staff your value their hard work and commitment.
4. Plan patient seminars.
People visit healthcare facilities not only to receive treatment. They also want to be educated on topics that affect their well-being.
Plan patient seminars during the week on informative and engaging topics. Publicize these in your patient e-mail newsletters and social media pages.
Learn how Appointment-Plus scheduling software can streamline the patient-scheduling process at your healthcare facility. Call 800-988-0061. Visit http://www.appointment-plus.com.
#
About Appointment-Plus: Appointment-Plus is the leading provider of scheduling software. It streamlines the booking process with online self-scheduling and reminder notifications that reduce the patient no-show rates.