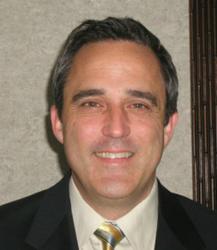 Blue Bell, PA (PRWEB) May 11, 2013
Leo J. Kituskie, D.M.D., provides an affordable alternative to patients with missing teeth and low bone density. The All-on-Four procedure can be used on patients with bone density issues because the dentist can selectively place the four implants in areas of the greatest bone volume. Full dentures supported by implants are typically stronger than traditional dentures and do not need to be removed from the mouth. The denture implant is able to be used immediately.
Dental implants have been shown to be a long-term solution to the problem of missing teeth. However, when there are multiple missing teeth, dentures supported by implants may be a more affordable solution than multiple individual implants. In addition, it is typical to require bone grafting procedures prior to receiving implants when the bone density is low. With the All-on-Four procedure, the dentist can locate areas that have a greater bone density than others and install the four implants in those locations.
The main issue is when teeth are missing the jawbone will begin the process of deterioration. Without teeth to stimulate regeneration, bone density is reduced over time. Both a denture implant and a standard dental implant require a certain amount of bone material in order to have the best chance at integration. This often means bone grafting or augmentation in areas of low density when implants are desired. However, the All-on-Four procedure only requires four implants to hold a complete denture. This gives the dentist the ability to determine the areas of greatest bone mass for implant installation.
A denture that is temporary is installed immediately on the implants and once the integration is complete after three to four months, the new, permanent dentures supported by implants are attached. The new teeth will be designed to function and look just like natural teeth, but the associated costs are lower than if individual teeth implants were used. Additional information about how the All-on-Four denture implant works can be found at http://www.implantperiocare.com.
Leo Kituskie, D.M.D. is a periodontist offering patients personalized dental care for Blue Bell, PA and Wilmington, DE. Dr. Kituskie attended LaSalle College High School and LaSalle University. He continued his dental training at the University Of Pennsylvania School Of Dental Medicine and received a Doctorate of Dental Medicine. Continuing his education, he did specialty training at Temple University and received a Post-Doctorate Certificate in Periodontics. Dr. Kituskie is Board Certified and a Diplomat of the American Board of Periodontology. He is part of one percent of dental professionals providing the most recent FDA cleared laser procedure for gum disease and periodontal treatment. To learn more about Leo Kituskie, D.M.D. and their dental services visit their website at http://www.implantperiocare.com and call (267) 460-4457 (PA) or (302) 250-4385 (DE).