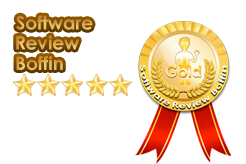 The review team ascertained that Silent Logger Plus is able to meet the criteria laid out for surveillance software with relative ease.
New York City, NY (PRWEB) May 16, 2013
Silent Logger Plus has been labeled as the top surveillance software within the industry, according to the latest surveillance software reviews published at Software Review Boffin. The trustworthy website reveals that this particular software is the "best" and that this conclusion is based on extensive research conducted by the expert review team.
For Boffin, a top quality software product is one that is easy to use and offers an extensive range of features that are highly efficient. The review team ascertained that Silent Logger Plus is able to meet the criteria laid out for surveillance software with relative ease. The Boffin team explained that while the other top two competitor products also scored sufficiently high within the assessment to make the final list, Silent Logger Plus was able to attain the first place position due to its distinctive features. Note: The Boffin review team will continue to evaluate Silent Logger Plus and other top software products on a regular basis based on pre-established standards.
The rave review published by Boffin details the top three reasons why users should choose Silent Logger Plus, including the ability of the software to take visual snapshots and provide logs over a specified time frame. The expert review team awards the software high marks in terms of "ease of use" and "help and support" and points out that the software is extremely easy to install and use, while the customer service is also prompt and readily available. The review further elaborates that the features are compatible and no technical knowledge is required for operating the software.
The Boffin team was also highly impressed with several other features of the product, including its ability to remain invisible and remotely monitor a system without the user knowing that the system is under surveillance. The review revealed that web pages accessed by the user and other activity can also be monitored with relative ease through Silent Logger Plus.
The team believes that the range of features offered to the users have allowed this software product to gain a competitive edge in the market. However, the current placement of the software is based on existing competition and technology. Launch of new products and introduction of technologically advanced equipment might result in rankings adjustment in the future.
Software Review Boffin reviews the latest technological products in demand on the market right now. They provide expert, honest and straightforward reviews so customers can objectively measure if a product, especially software is well worth it before making their purchase.
To learn more about Software Review Boffin visit http://www.softwarereviewboffin.com