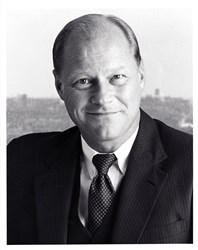 "This is a strong decision, and should serve as a model for national application."
Chicago, Illinois (PRWEB) May 14, 2013
A new website, Bullying Decoded, presents a series of blogs on the recent Federal Court decision in T. K. v. New York Public Schools. (2011) Ed Kaspar, retired attorney and author, looks at this landmark decision and it's implications.
Court records reveal that school administrators refused to discuss the systematic bullying of T. K., a special needs student in the New York City school system, with her parents. The parents repeatedly attempted to report the daily bullying of their child – tolerated and abetted by teachers and administrators. The school responded to a lawsuit brought by the parents of T. K. with a denial of knowledge of the abuse and a claim of immunity under the "not in our custody" theory.
Thanks to the testimony of two teacher's aides, who independently observed the abuse heaped on T. K., this court stood up and gave her justice. In the process, it helped to define bullying and set out specific guidelines for the New York City Department of Education to follow in the future regarding reporting incidents of bullying and responding to the reports. In short, if a school system wants Federal monies for it's programs, it will become responsible for the abuse taking place under it's watch. In his blog, Kaspar argues that "this is a strong decision, and should serve as a model for national application".
Kaspar, a retired attorney and former Law Review editor, examines the disturbing facts of the case and gives a concise summary of the issues involved in a series of 3 blogs. In "Girl Shakes up Gotham Schools", he lays out the fundamentals: a Federal District Court will overrule State Court decisions denying the girl's claims. The Federal jurisdiction is based on grant monies accepted by the Department of Education of New York, and the statutes defining terms and conditions of those grants.
The court addresses the well-worn immunity theory that schools are not in "legal custody" of the children. The court reminds us that there are truancy laws requiring them to be there and do what is required.
The decision in this case cites many studies and statistics. It cites congressional commentary to the effect that the inequality inherent in bullying is inconsistent with the "American Character". We are reminded that our society, and it's judicial system, has always risen to the task when injustices were uncovered. Our children have an expectation of receiving a free, quality public education. When that is denied by an abusive environment, the DOE should pay for an alternative for the student – private schooling. That was the judgment handed down by this court.
About the Author: Ed Kaspar is a retired attorney and former Law Review editor who lives in Chicago. His love for learning and history led him to take up law at night while trading bonds during the day at the Board of Trade. Ed was recently a guest speaker on CKNX AM90 Radio in Canada. He and anchor Bill Townsend discussed the "anti-litigation" posture that many school districts adopt in response to bullying.(listen to audio)