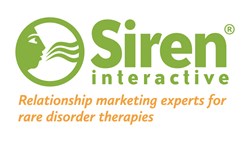 "We're excited to collaborate with Liquid Grids...The conversations that rare disease patients and caregivers are having online are essential for understanding how orphan drug companies can provide support."
La Jolla, CA (PRWEB) May 15, 2013
Liquid Grids, healthcare's only All-in-One Social Marketing platform, today announced a partnership with Siren Interactive, the relationship marketing experts for rare disorder therapies. The partnership will combine leading edge technologies to find and strategically engage those seeking and sharing information about rare diseases, or for those affected looking for therapy options.
Through this partnership, the medical community will have an unparalleled ability to realize the following three benefits: 1) the opportunity to effectively understand and identify the material focus of those in the chronic rare disease community; 2) the capacity to identify and develop contextual messaging for the distinct personas of each group; and 3) the opportunity for scalable engagement outreach through social media that will guarantee impressions within the target chronic rare disease.
"Siren Interactive is a recognized leader in rare disease marketing," said Malcolm Bohm, CEO of Liquid Grids. "Combining their expertise with Liquid Grids' social health intelligence and Direct to Persona™ engine creates a powerful new force for leveraging social media to communicate to these online communities of underserved patients."
"We're excited to collaborate with Liquid Grids," said Wendy White, Founder and President of Siren Interactive. "The conversations that rare disease patients and caregivers are having online are essential for understanding how orphan drug companies can provide support."
This partnership aligns Liquid Grids' long term vision to partner with leaders in the digital space that recognize the power of an all-in-one social marketing platform to intelligently target and engage patients online.
About Siren Interactive
Siren Interactive is a digital relationship marketing agency focused exclusively on addressing the challenges and unmet needs of patients, caregivers and physicians dealing with chronic rare disorders. Because of this expertise, the agency can drive new patient starts and lifelong adherence to therapies for its biopharmaceutical clients. A recipient of the 2011 Manny Heart Award, Siren Interactive is the nation's first and only marketing agency with dual regulatory compliance certification for Patient Relationship Marketing and Internet Promotion/Social Media. The agency was founded in 1999 as a woman-owned business and has been on the Inc. 5000 list of the fastest growing private companies in the US since 2010. For more information, visit http://sireninteractive.com.
About Liquid Grids™
Liquid Grids is a pioneer of a new social marketing platform designed specifically for the Healthcare Industry. Powered by its patented Social Health Intelligence (SHI) big data analytics engine, the platform transforms unstructured healthcare dialogue into customized disease grids. The SHI platform includes a set of proprietary Disease Pathway, Disease Persona and Disease Influence analytics that allow clients to parse the data into highly actionable segments to discover what and who is driving the dialogue across the disease communities. Using powerful analytics and multi attribution technology, Direct to Persona™ marketing enables content marketing campaigns to have Guaranteed Impressions to the specific disease personas the SHI platform discovers and targets, and directly connects brands with consumers known to be seeking, discussing or sharing health information or experiences, for themselves or for those to whom they are connected – either online or offline. For more information, visit http://www.liquidgrids.com.