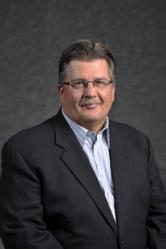 Some companies have policies in place for IOS platforms but not Android devices. It is hard to tell people they can bring their devices and then have to renege. It's better to be upfront from the start.
ADDISON, IL (PRWEB) May 15, 2013
ITsavvy reports that, while the trend toward allowing employees to access company data, software and functionality through the policy of "bring your own device" (BYOD) is not new, ensuring that BYOD standards and BYOD policies address not only security, but also efficiency and fairness, is crucial.
In addition to basic data security, common issues for companies that incorporate BYOD include policy enforcement, liability, licensing, insurance, confidentiality, privacy, surveillance and tracking. Other BYOD issues include:

Uniformity and Compatibility: It's best to support BYODs that are compatible with the organization's existing providers, i.e. Apples-to-Apples. This can be accomplished by posting a list of approved devices that employees can use. Dan Mekstan, ITsavvy client executive, explained, "For example, some companies have policies in place for IOS platforms but not Android devices. It is hard to tell people they can bring their devices and then have to renege. It's better to be upfront from the start."
Application Deployment: Assuming the organization has developed applications that will only deploy on certain mobile devices, only BYODs that can run those applications should be allowed.
Service Availability: Best to only allow BYODs that are supported by product and service providers that operate within the organization's geographic area. This makes it easy for ongoing service and/or follow-up. This doesn't necessarily mean onsite visits; a good service provider will also be able to monitor devices and solve problems remotely.
Central Management: It's crucial to have primary network management software that enables automatic patches and updates across the entire company, including the BYOD network. "There should also be a network administrator or network engineer that has the power to control usage and provide consistent enforcement of corporate policy," Mekstan said.
So how to choose a good BYOD program development and management partner? Organizations should look for a company that offers products from a variety of BYOD-friendly leaders, such as Aerohive Networks, Aruba, Meraki and Netgear. A comprehensive network monitoring service is also crucial. "We have an in-house staff that functions as the IT eyes and ears for our clients," Mekstan said. "We thoroughly monitor each client's BYOD environment for blips and outages, with both remote and onsite remediation." He also advises asking for a product and/or service trial.
ITsavvy, one of the fastest growing companies of its type in the U.S., is a recognized leader in tailored end-to-end IT product and service solutions. ITsavvy built its reputation as a value-added reseller with industry-leading product availability; design and implementation, client support and delivery speed through 46 distribution centers across the U.S. The company's new user-friendly website provides 100s of concise, leading-edge IT decision-making resources, including an e-commerce site with real- time pricing and availability. ITsavvy is headquartered in Addison, Ill., with offices in Chicago's Loop; Davenport, Iowa; Hayward, Calif.; and Beavercreek, Ohio.
Call 1-855-ITsavvy (1-855-487-2889), email: info(at)ITsavvy(dot)com , visit: http://www.ITsavvy.com/
###
Visit ITsavvy's Media Center at: http://www.ITsavvy.com/about/media-center/
About ITsavvy http://www.ITsavvy.com/
ITsavvy was founded in 2004 by industry experts Mike Theriault and Chris Kurpeikis. The company has grown from a Midwest start-up to a national, award-winning leader in IT products and services. Mike and Chris conceived of ITsavvy after becoming convinced they could significantly outdo competitors in a number of areas including client service. By combining a comprehensive value-added reseller business with an industry-leading array of services through its Advanced Solutions Group, ITsavvy is quickly becoming the benchmark for integrated IT products and advanced solutions providers.
Media Contact: Jean Van Rensselar, Smart PR Communications Jean(at)SmartPRCommunications(dot)com /630-363-8081
IITsavvy is a trademark of B2B Industries. All other company and product names may be trademarks of respective companies with which they are associated.