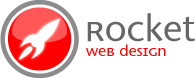 Small business owners no longer need worry about hefty investments to achieve healthy internet traffic.
Salt Lake City, Utah (PRWEB) May 14, 2013
How does a small business get instant, relevant traffic when they launch a new custom web design?
For most small business owners, getting traffic from search engines can be frustrating due to the overwhelming growth in competition these past few years. Their frustration has been compounded for those who have invested several hundred dollars for a new logo and web presentation. This is why RWD decided to offer free website designs with low cost search engine optimization packages. However, not all businesses can afford the proper amount of SEO aggression to provide adequate return on investment. Hence, RWD announced this exciting new, low cost method for businesses to use pre-existing channels and provide immediate traffic that is relevant to their industry, along with customers who are looking for that business specifically.
What types of services are offered with these syndicated solutions?
Business owners will be relieved to know that the syndicated services cover the most popular business presentation websites on the market today. When creating a business profile it is important to make a good first impression. For this reason, many business owners decide that a new logo or custom web design would provide an appropriate solution and get the traffic they need. This means they can easily establish a presence on: Google Maps, Google Plus, LinkedIN, Manta, Blog Spot, and many others. For example, if a business sales vitamins online, RWD can help them to present their vitamins in the Google Shopping channel. Further, the experts at RWD assist business owners who want to ensure that their maps listings are properly categorized and configured.
Many marketing studies have shown that better presentation derives stronger results and creates a better overall image for the company. Although many of these directories and business advertising channels are self-contained, every business will still need a strong presentation online which is why the option of a free website design is viable. This is why SEO services from RWD compliments these new syndicated services so well, as the combined efforts have a dual benefit.
What benefits have business owners seen from these new solutions?
Many businesses are seeing several hundred visitors coming to their website in search of specific products or services and the business itself. Though RWD stands behind the potential success of this new service, the caveat is that success does require, at times, a new logo design or improved website presentation to achieve the best results. For more information please visit: http://www.rocketwebdesign.com.