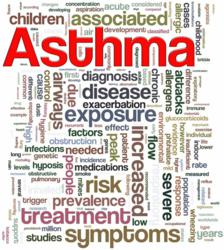 Bend, Oregon (PRWEB) May 16, 2013
May is Asthma Awareness Month and CascadeBreath of Bend, OR is pleased to support the Global Initiative for Asthma's initiative "It's time to control your asthma." To celebrate this initiative, CascadeBreath is offering $100 off all Asthma Relief Programs. Sign up for a free evaluation by June 14, 2013 and receive the $100 discount offer. Call 541.241.4936 or go to CascadeBreath's evaluation sign-up page to schedule your free evaluation.
"I'm often asked many questions about asthma", said Don Gordon, Managing Director of CascadeBreath. "I hear questions like, why after a century of asthma research does my doctor tell me they don't know what causes asthma? Why hasn't asthma management changed much in decades? Why are more people getting asthma and why can't we prevent the 3,000 plus asthma deaths a year in the United States? Many folks wonder if we are doing the same things, expecting different results? The frustration I see is very real" said Don.
Don went on to say, "And the truth is medical research studies have found the cause of asthma and in many countries around the world they are applying a simple, noninvasive technique that uses no drugs, supplements or devices to relieve asthma symptoms. In many cases, asthmatics have become asthma and medication free." According to Don, this technique is not new in the US, having been taught here for ten years now. Don also reported that in October, 2012, the AHRQ, an agency of the US Department of Health and Human Services, found "medium to large improvements in asthma symptoms and reductions in reliever medications" by using this technique. This technique has also been validated in Russia, Great Britain and Australia.
The technique Don is referring to is the Buteyko Breathing Technique. It was discovered by a Ukrainian medical doctor and researcher in 1952 and has been successfully used by hundreds of thousands of people around the world. "Please call or come in and see me. Let's determine if the Buteyko Breathing Technique can help relieve your asthma symptoms", Don asked. "With my money back guarantee, you have nothing to lose except possibly your asthma. With the discount I'm offering on my Asthma Relief Program through June 14, the cost of success will be less than most pay out of pocket for one month of asthma medications. Call or email me today and let's see if we can relieve your asthma symptoms."
Don is a registered Buteyko educator and managing director of CascadeBreath LLC, a Bend, Oregon based company that teaches the Buteyko Breathing Technique. He is a member and Board Vice-chairman of the Buteyko Breathing Educators Association. Don has helped people relieve the symptoms of their asthma, allergies, sleep apnea, insomnia, anxiety, sinusitis, rhinitis, hay fever, chronic fatigue, fibromyalgia, Raynauds disease, migraines and chronic headaches, multiple sclerosis and others. Symptom relief that he guarantees. Don also works with athletes to improve endurance, race results and recovery times through learning to breathe properly.