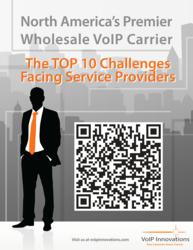 (PRWEB) May 16, 2013
VoIP Innovations has updated their My DID groups by adding in the ability to view any international or Toll-free numbers associated with that account.
VoIP Innovations has been receiving a number of customer requests to have all of their DID's, meaning local, international, and Toll-free, in one place in the BackOffice. As they do for the majority of their customer requests, they looked into what steps needed to be done to make this feature happen. After going through development and testing, VoIP Innovations determined that this new feature was ready to deploy.
Before this feature was in place, customers had to look in a different spot every time they wanted to see a local, international, or Toll-free DID. Now that all types of DID's are located in the My DID Groups section, customers can easily manage their DID data from one, easy to use dashboard.
VoIP Innovations is an Inc. 5000 company that specializes in providing the largest DID and termination VoIP footprints in North America. Their network includes over 500,000 DIDs in stock in over 8,500 rate centers in the US and Canada. Recently, VoIP Innovations expanded their footprint to include DIDs in over 60 countries and now offers A-Z termination. VoIP Innovations is owned by ABG Capital and is based in Pittsburgh, PA. To learn more about VoIP Innovations, visit the VoIP Innovations Blog.