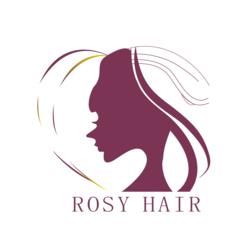 (PRWEB) May 15, 2013
RosyHair.com has recently released its new collection of Malaysian hair extensions. Today, the company announces its hair bundle deals, which cover all its hair products. According to Bernd Landis, CEO of the company, any customer can enjoy a special discount when buying any 3 bundles of hair at RosyHair.com.
RosyHair.com is well-known for its virgin Indian hair and Brazilian hair extensions. The addition of Malaysian hair extensions will definitely allow people to have more choices. Now, the discount is up to 75% off. Those who want to buy premium quality hair extensions can benefit from the special offer from RosyHair.com.
"I am pleased to introduce our new products and launch the special deals to make our hair extensions available to more clients worldwide. Please note that the promotion will end at the end of this month. We urge customers to visit our online store as soon as possible before out of stock," says, Bernd Landis. "We have over 10 years of experience in the industry, and we promise our virgin hair extensions have never been chemically processed through bleaching and coloring."
In addition, Rosyhair.com is offering similar great discounts on its collections of virgin Indian hair, virgin Malaysian hair, virgin Peruvian hair, virgin Cambodian hair, and more. Moreover, the company provides free delivery worldwide for any order of above $100.
About Rosyhair.com
Founded in 1985, Rosyhair.com is dedicated to bringing hair fashions to a new level of choice and sophistication. Rosyhair.com has proudly grown to be the number-one hair resource in the hair fashion industry and have become known as "the best place to find perfect hair extensions".