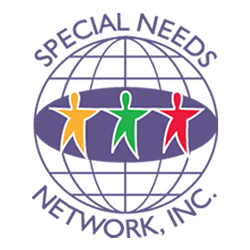 Improving our health care system, especially for underserved communities, requires that we make use of every available tool that research offers
Los Angeles, CA (PRWEB) May 15, 2013
Dr. Daniel Geschwind, a renowned autism scientist and researcher at UCLA, will be joined by Assemblymember Holly Mitchell representing California's 54th District, Los Angeles County Supervisor and Board Chairman Mark Ridley-Thomas, and Special Needs Network (SNN) president Areva Martin, Esq., among others, for a press conference and roundtable discussion to highlight Dr. Geschwind's National Institutes of Health (NIH) $10 million grant project. Dr. Geschwind's grant has opened the doors for his team at UCLA to research the genetic causes of autism in African American children – a population that has been overlooked by autism researchers.
The group will be joined by other professionals in the autism and disability community on May 17 at 2 p.m. in the First 5 LA Multi-Purpose Room at 750 N. Alameda Street, across from Union Station, to discuss the impact Dr. Geschwind's research will have on thousands of LA children and families living with autism. The event is free and open to the public.
"The first five years of a child's life are critical," says Kim Belshé executive director of First 5 LA. "It's no secret that African American children with autism are less likely than their Caucasian peers to receive an early diagnosis. We know early intervention is crucial to helping an autistic child thrive. Dr. Geschwind's research will further allow us to understand how this disorder impacts African American families and develop additional resources for these children."
Areva Martin knows all too well the effects autism has on a child. Her son was diagnosed shortly before his second birthday. "As a mom I'm constantly gathering and researching as much information as possible about autism. As a professional, I'm committed to taking that knowledge and helping open doors for other families. Dr. Geschwind's work will not only help Special Needs Network in our work to create resources for families dealing with autism but it will also help the medical community tailor treatments to ensure better outcomes."
Belshé and Martin represent a much larger group of professionals committed to helping UCLA and Dr. Geschwind with the NIH research grant – a grant that is part of a collaborative network of other autism centers around the country, known as the Autism Centers of Excellence program. The network was created in 2007 to support coordinated research into the causes of autism spectrum disorders (ASD) and the discovery of new treatments.
ASDs are complex developmental disorders that affect how a person behaves, interacts with others, communicates and learns. There is no known cause or cure. Earlier this year, the Centers for Disease Control increased the statistic for autism from one in 88 children to one in 50, demonstrating a significant increase in the number of children and families impacted by the disorder.
Geschwind's study will aim to recruit at least 600 African American families who have a child diagnosed with an ASD for genetic testing. Nearly all research on the genetics of autism has focused on subjects of European descent rather than those of African or other ancestries.
"It is critical to study different populations to understand if current genetic findings in ASD can be generalized to a broader population," explains Geschwind.
Geschwind's work will also include an evaluation of disparities in the diagnosis of autism and in access to care, topics that remain top of mind for Assemblymember Mitchell and LA County Supervisor Mark Ridley-Thomas.
"Improving our health care system, especially for underserved communities, requires that we make use of every available tool that research offers," says Assemblymember Mitchell, who chairs California's Legislative Black Caucus and serves as a member on California's State Assembly committees on Budget, Health, Insurance and Public Safety. "Many in the African American community are wary of the uses to which genetic studies have been put in the past. This is an opportunity to undertake research in a culturally sensitive way, directing it toward finding helpful interventions that children with autism need."
"With LA and UCLA being the hub for this significant NIH research initiative, I'm committed to pursuing collaborative efforts that will help ensure LA County supports Dr. Geschwind and his team," says Chairman Ridley-Thomas. "His work aims to create new ways to diagnose children earlier and help improve the ways we treat autism. Having our county serve as the epicenter for this important initiative is a great honor. This research has the potential to help families across the country."
Geschwind's research will last for five years and will build on his earlier work identifying genetic variants associated with autism susceptibility.
ABOUT UCLA CENTER FOR AUTISM TREATMENT
CART and the UCLA Department of Psychiatry and Biobehavioral Sciences are part of the Semel Institute for Neuroscience and Human Behavior, a world-leading, interdisciplinary research and education institute devoted to the understanding of complex human behavior and the causes and consequences of neuropsychiatric disorders. The UCLA Department of Neurology, with over 100 faculty members, encompasses more than 20 disease-related research programs, along with large clinical and teaching programs. These programs cover brain mapping and neuroimaging, movement disorders, Alzheimer's disease, multiple sclerosis, neurogenetics, nerve and muscle disorders, epilepsy, neuro-oncology, neurotology, neuropsychology, headaches and migraines, neurorehabilitation, and neurovascular disorders. For more information, visit http://www.semel.ucla.edu/autism.
ABOUT SPECIAL NEEDS NETWORK
Special Needs Network (SNN) is based in Los Angeles and is California's leading grassroots autism advocacy organization. SNN was established to help families faced with autism and other developmental disabilities. The organization focuses on raising public awareness, impacting public policy, increasing education and access to resources for families, children and adults. To learn more, visit http://www.specialneedsnetwork.org.
ABOUT ASSEMBLYWOMAN HOLLY J. MITCHELL
Assemblymember Holly J. Mitchell was first elected in 2010 to represent the 47th (now 54th) Assembly District in Los Angeles, which includes the Crenshaw District, Culver City, UCLA, Cheviot Hills, Mar Vista, the Fairfax District and parts of South Los Angeles. She chairs the Assembly's Budget Sub-committee #1 on Health & Human Services and is also a member of the Committees on Budget, Health, Insurance and Public Safety, as well as the Joint Legislative Budget Committee. She chairs California's Legislative Black Caucus (CLBC) and the Select Committee on Foster Youth, and also belongs to the Women's Legislative Caucus. To learn more, visit http://www.asmdc.org/members/a54/
ABOUT THE HONORABLE MARK RIDLEY-THOMAS
Mark Ridley-Thomas represents Los Angeles County's Second District and has served as county supervisor since 2008. He is the first African-American to serve in that role. His legislative work addresses a broad range of issues with implications for economic and workforce development, health care, public safety, education, budget accountability, consumer protection and civic participation. He has served in public office for more than 20 years and received his doctorate in social ethics and policy from the University of Southern California. To learn more about Supervisor Ridley-Thomas, visit http://ridley-thomas.lacounty.gov/index.php/supervisors-biography/.
ABOUT FIRST 5 LA
First 5 LA oversees the L.A. County allocation of funds from Proposition 10, which added a 50-cent tax on tobacco products sold in California. Funds raised help pay for health care, education and child development programs for children from the prenatal stage to age five and their families. First 5 LA's mission is to increase the number of young children who are physically and emotionally healthy, safe, and ready to learn. To learn more about First 5 LA, visit http://www.first5la.org.
ABOUT AREVA MARTIN, ESQ
Areva Martin, Esq. is a mother of an autistic son, multi-award-winning Harvard-trained attorney, author, on-air legal expert, and nationally recognized autism, disability and child's rights advocate. She is the co-founder and president of Special Needs Network, California's leading grassroots autism advocacy organization, as well as managing partner of the LA-based law firm, Martin & Martin, LLP where she practices special education, labor and employment, and disability discrimination. To learn more about Areva, visit http://www.arevamartin.com.