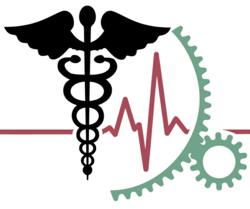 Rockville, MD (PRWEB) May 16, 2013
AEGIS.net, Inc. (AEGIS) announced today that they have been selected to participate in the 33rd Annual American Council for Technology and Industry Advisory Council (ACT-IAC) Management of Change (MOC) - Technology Exhibitor Showcase hosted at the Hyatt Chesapeake in Cambridge, Maryland on May 19-21, 2013.
AEGIS is one of sixteen companies selected to exhibit early entry technologies and applications. AEGIS will present the Developers Integration Lab (DIL) testing solution for information sharing, exchange gateway, interoperability, and compatibility testing. The AEGIS DIL offers automated Test Driven Development (TDD) and Compliance Testing services through an Open Source Program. Its backbone is a cloud based infrastructure, consisting of over 250 reference implementations (servers), that supports this open source program. The DIL is a 24/7 testing environment. Its current configuration facilitates healthcare information interoperability testing and helps organizations meet Meaningful Use standards. The DIL supports test cases (both positive and negative) for web services and message based enterprise solutions, testing both conformance to multiple exchange specifications and various levels of interoperability.
Mario Hyland, Founder and Senior Vice President, stated, "AEGIS welcomes this opportunity to demonstrate the DIL and showcase AEGIS as an industry leader in the areas of information sharing, interoperability, and testing underscoring one of our core services - quality-infused agile software development."
The MOC theme for 2013 is Partnership, Change, and Action. The event will focus on how collaboration between government and industry can provide innovative solutions to current and upcoming challenges within the public sector. This year's tracks will focus on:

The Power of Innovation
Drivers and Government Priorities
Partnering for Agency Mission Delivery
With those challenges in mind, the Technology Exhibitor Showcase will feature technologies and solutions in their earliest stage of implementation to foster additional discussion, debate and learning from attendees. These technologies are in a pilot or beta test phase within government and the commercial sector, supporting new methods and processes. More than 400 government and industry information technology managers and rising professionals are expected to attend and take part in the event, which will feature key speakers and panelists.
About AEGIS
AEGIS.net, Inc. is a CMMI® for Development (v1.3) Maturity Level 3, CMMI® for Services (v1.3) + Service System Development (SSD) Maturity Level 3 rated, ISO 9001:2008 certified small business and premier provider of Information Technology consulting services to Federal Civilian, Defense and Commercial sector clients. Our services, delivered by practitioners averaging more than 15 years of experience, include Project Management, Software Functional and Performance Testing, Application Design/Development, Independent Verification and Validation (IV&V), and Organizational Performance/Process Improvement. Our domains of expertise include health IT and interoperability, regulatory compliance, finance, human resources, and logistics. AEGIS offers the patent-pending Developers Integration Lab (DIL) testing solution for health information exchange gateway, interoperability, and compatibility testing. If you are interested in interoperability, testing, and health information exchange, please visit our web site.
®Capability Maturity Model, Carnegie Mellon and CMMI are registered in the U.S. Patent and Trademark Office by Carnegie Mellon University.