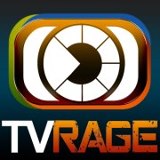 (PRWEB) May 15, 2013
Syfy took a big chance when it greenlit "Defiance", the first ever science fiction series to co-exist concurrently with a tie-in videogame. Needless to say, that gamble has paid off handsomely for the network, with "Defiance" garnering some of the highest ratings in the history of Syfy original programming. A big reason for this is fan-favorite character Doc Yewll, portrayed by Canadian actress Trenna Keating. Keating previously appeared as Sgt. Hannah Corday on the drama Combat Hospital, and in several small roles on the Canadian comedy Corner Gas.
Earlier today, Trenna sat down with our own Adam J. Langton for an exclusive interview about "Defiance's" second season renewal, the future of Doc Yewll, her past work as both an actor and casting assistant, being a newcomer to the world of science-fiction and much more. Click here to read the full interview. It's well worth the time.
Other featured links from around TVRage:
The Friends Cast: Where Are They Now?
The Office's Top Character Moments
NCIS: Where Did They Start?