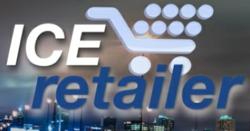 "Session starts and you're anticipating blah, blah, blah, but instead you say Dam, where's my pen? Let me write that down." - Jim Miller
ATLANTA, GA (PRWEB) May 16, 2013
Join hundreds of Internet Commerce Entrepreneurs, senior marketers, project designers, managers, business developers and more than 25 internet and marketing experts for an unforgettable experience at the 2013 ICE Retailer eCommerce Conference in Atlanta, GA; September 20-21 at the Marriot Renaissance Airport Hotel.
Now in its second year, the conference promises to deliver in depth content and vital workshops that cover everything from the latest digital marketing and ebusiness strategies to best practices and hands-on classes in Social Media, ePR, Customer Engagement, Content Strategy, Mobile Marketing and Apps, Ecommerce, Email, Search, Usability/Design, Marketing Automation, Analytics and more!
This two-day eCommerce boot camp includes hours of peer networking, a field trip to the Atlanta Gift Show to teach both basic and advanced strategies for product sourcing, a hosted Luncheon and totally cool swag provided by participating speakers and sponsors.
This year's keynote speakers are Dr. James (JB) Glossinger, internationally known speaker, author, coach, and consultant also known to his 20,000 web subscribers as "The Morning Coach"; Sam Mallikarjunan, the Director of eCommerce Marketing for HubSpot; Jay Berkowitz, CEO of Ten Golden Rules, an internet marketing agency based in Boca Raton, Florida and Dahna Chandler, Principal at Audience Matters, an Atlanta-based social web marketing agency.
Returning from last year's roster are Atlanta-based Eric Yonge, CEO, EY Studios, Al Loise, Director, Market Development, Vayu Media, and Jacqueline Knight, Managing Partner, Knight Owl Communications.
New faces include Atlanta City Councilman, Kwanza Hall; Alaa Hassan, Vice President, iNetVideo.com, Montreal; Shirley Tan, Founder, Ecommerce Systems, San Francisco; Brandon Eley, Interactive Director for Kelsey Advertising & Design,/Owner shoe retailer 2BigFeet.com, and author of "Online Marketing Inside Out", Steven Kennedy, Co-Founder, Business Sumo; Kat Simpson, Creator, "Podcasting in Pajamas", Sorrento, FL; Sandi Garcia, Owner, Social Sandi & Office Threads Alameda, CA; Shan Thomas, Founder, Collective Success, Inc., Atlanta; Danni Ackerman, CEO, The Danni App, Las Vegas.
Hosted by ICE Retailer founders, John Lawson, world renowned speaker, author and CEO of Atlanta-based ColderIce Media, co-founder of ebusiness education website, Business Sumo and CEO of web superstore, 3rd Power Outlet; and Brandon Dupsky, an in-demand ecommerce consultant and veteran with more than fourteen years experience starting and growing online retail business and CEO of online retailer OnFair, the event boasts major sponsors, Kabbage, Inc., an online financing corporation based in Atlanta, Georgia that provides working capital to small businesses and who raised over $56 million dollars in its last round of funding and HubSpot.
For more media information, interviews and media passes, contact: Jacqueline Knight, Knight Owl Communications, 678-765-2744 or prjacqui(at)gmail(dot)com. For ticket sales and discounts go to: http://iceretailer.com/.