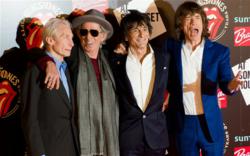 Biggest A-List tour in years
Toronto, Ontario (PRWEB) May 17, 2013
Vacation time is approaching and so is an exciting concert season full of A-list music acts on tour, some of them legendary and others more recently established. Let's take a look at some of the biggest names in music performing at a venue near you in the coming months.
Zac Brown Band
Crossover country/folk sensation Zac Brown Band has enjoyed a successful last few years. Between winning the 2013 Grammy Award for Best Country Album with its latest studio album Uncaged, performing the National Anthem at the recent NFC Championship game, and touring with Dave Matthews Band, Zac Brown Band has shown its appeal to a wide audience. The band is bringing its unique country blend to numerous venues in North America between now and September.
Prince
This legendary, one-of-a-kind music artist has announced a west coast tour that is almost the most exclusive of the concert season – even though he is playing 28 shows. Unfortunately, he is only hitting 10 cities on the west coast. Despite playing back-to-back engagements in each city, demand has been huge for this tour and if you can find a discount ticket, consider yourself lucky. Some are speculating that this tour is a preview of something much bigger from the artist that will likely hit all of North America.
Fleetwood Mac
Not to be outdone by The Rolling Stones "50 and Counting" tour, classic rock icons Fleetwood Mac have made good on a promise to hit the road this year. The group found resurgence in the early 90s and last released the studio album "Say You Will" in 2003, demonstrating that they have no desire to slow down. The band has also made it known that they have recorded new material, which likely could find its way into this new tour.