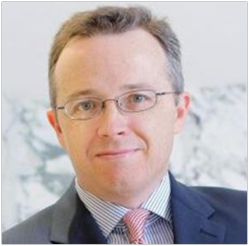 Our ultimate goal is to offer our customers the latest technology that will enhance their travel experience
New York, NY (PRWEB) May 16, 2013
ExpertFlyer.com®, the premier online air travel information tool, which now offers its award-winning Seat Alerts® feature free to all travelers, sat down with Chris Cuddy, the Chief Commercial Officer at Fareportal, to discuss how their technology is helping travel industry services enable travelers to book virtually any trip from anywhere in the world. Fareportal operates many successful businesses and brands, including CheapOair.com, and OneTravel, and remains committed to developing in-house technologies that provide unique advantages in the travel industry.
In March, Fareportal announced Geneo, a unique iPhone only flight search app designed to make travel bookings easier, faster, and accessible. After answering a few simple questions about travel plans, the app identifies the flights that best match your criteria, including ideal flight schedules, for travelers who can quickly book the custom itinerary via phone, website, or live chat.
Fareportal also operates the clubmiles Travel Rewards program where members can earn points when they purchase airfare, hotel stays, car rentals, attractions, etc. and redeem those points for free travel and merchandise at retailers worldwide.
"Our ultimate goal is to offer our customers the latest technology that will enhance their travel experience, make the process of booking trips easier than ever, and provide a value-add through a variety of reward and discount programs," explains Chris Cuddy. "Looking ahead, our CheapOair app for iOS and Android devices has been extremely popular and we will soon launch a new technology platform that supports responsive design and multi-lingual websites, initially in Spanish and French. In the end, for us, it is about easy use and access."
"Fareportal provides the travel industry with great technologies that are advanced yet easy to use," says Chris Lopinto, president and co-founder of ExpertFlyer. "As the technology continues to improve, travel-related services and their customers will be able to access more information with less effort and in half the time, which is something we continually look to achieve here at ExpertFlyer."
To read the entire interview with Chris Cuddy from Fareportal, please visit ExpertFlyer's blog.
About Fareportal.com
Started in 2002 as a travel technology company, our initial focus was on developing e-commerce sites, booking engines and management tools for the retail and wholesale travel industry.
Today, we operate many successful businesses and brands of our own including CheapOair.com, the third most popular online travel agency. We remain committed to developing in-house technologies that provide us with a unique advantage in the industry, and we go a step further to pair them with travel agency offices, call centers, websites and award-winning mobile applications that enable millions of travelers to book trips to and from every corner of the world.
Strategically headquartered in New York City, our group of companies and subsidiaries are staffed with highly experienced and multilingual travel professionals, making Fareportal a 24/7 operation that works around the clock, and around the world, to fulfill our customer's travel needs and wants.
About ExpertFlyer.com
Each month, ExpertFlyer's One-on-One blog goes face-to-face with the travel industry's leading decision makers to discuss and address topics relevant to many of today's business and frequent travelers.
ExpertFlyer.com was conceived and created by an eclectic team consisting of a veteran elite tier frequent flyer, an airline captain and corporate travel manager, and information technology professionals to deliver a 24/7 real time powerful air travel information service. The company provides its subscribers and corporate travel managers alike with a complete, concise and efficient way to access the ever-changing details of worldwide air travel information. For more information, please visit expertflyer.com.
Join the fun on ExpertFlyer's Facebook page and enter to win monthly travel prize packages!