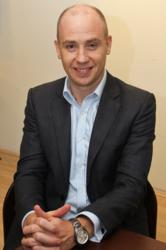 With the our strong brand presence in Malaysia, Indonesia, Hong Kong, Macau and Singapore, generating more than 70 million page views monthly, we are set to provide property developers across Asia and the world with an avenue to tap into the China market
(PRWEB) May 16, 2013
High real-estate prices in China, combined with an increasingly wealthy group of investors looking for opportunities overseas, is resulting in many mainland Chinese investors snapping up properties in Asia. With such a high demand, property developers across the region are also actively looking for avenues to promote their developments to this group of astute investors.
Best positioned to meet this high demand, iProperty Group's Chief Executive Officer, Shaun Di Gregorio, said that the company has launched a series of products that will offer property developers across the region the opportunity to not just reach these investors but also have a platform to start building their brand presence in China. At the same time, the company will offer mainland Chinese property buyers and investors access to properties throughout Asia, making the iProperty Group http://www.iproperty.com the first company to offer such a comprehensive service.
"With the our strong brand presence in Malaysia, Indonesia, Hong Kong, Macau and Singapore, generating more than 70 million page views monthly, we are set to provide property developers across Asia and the world with an avenue to tap into the China market. Data has shown that there are 63 million people in China that have finances to invest in property overseas. In 2012, they spent approximately USD50 billion on overseas residential properties. We can see the demand is huge and we are providing developers a platform to access Mainland Chinese buyers," added Di Gregorio.
Among the products being launched for developers to promote their developments and build a brand presence in China include the opportunity to participate in iProperty's highly successful property exhibitions that will be held in Shanghai and Beijing. The property exhibitions are set to offer developers direct access to high net worth Mainland Chinese property buyers and investors.
Property developers that sign up with the iProperty Group will have prominent exposure as they will be able to access the iProperty Group's database of qualified Mainland Chinese property buyers and investors who are actively looking to invest in property overseas. The company is also set to launch a range of social media product offerings that are designed to effectively disseminate information within mainland China, aimed at drawing attention from potential buyers and investors there.
He added that in addition to this, the iProperty Group will also be leveraging on its portal in Hong Kong, GoHome.com.hk.
"We will be leveraging on GoHome.com.hk, the No.1 property portal in Hong Kong, to provide developers the opportunity to obtain market intelligent reports. These insights are valuable in providing them with a platform to meet the needs of property buyers and investors. It is pointless just promoting their developments if they do not know what these property buyers and investors are interested in. We are providing them the most comprehensive and effective marketing platform," explained Di Gregorio.
Shedding further information, he said that the property portal will also be the ideal platform for mainland Chinese property investors and buyers to leverage on to get information on current market trends, up-to-date news and information on the respective developers, all with the objective of helping them make an informed decision.
"Mainland Chinese investors have set their eyes on Malaysia and Singapore because of its close proximity to China and also because Mandarin is a language that is widely spoken in these two countries. These are major factors that play a vital role in attracting property buyers and investors to these countries," elaborated Di Gregorio
The announcement of the proposed High Speed Rail system between Singapore and Malaysia has also created strong interest from mainland Chinese investors. The project in Iskandar Malaysia is also sparking interest among these buyers. The railway is expected to boost industries in the Malaysian cities it passes through, including Kuala Lumpur, Seremban, Malacca and Johor Bahru.
Di Gregorio also said that the products and services offered by the iProperty Group provides developers with greater visibility.
"Developers now have the opportunity to further diversify their portfolio and have a unique platform to tap into this astute group of property buyers and investors in China. We believe that the move will bring clear benefits to all developers, creating a significant platform and value for them." concluded Di Gregorio.
About iProperty Group Limited (iproperty-group.com)
Listed on the Australian Securities Exchange, the iProperty Group (ASX:IPP) owns and operates Asia's No.1 network of property websites under the iProperty.com umbrella brand. Headquartered in Kuala Lumpur, Malaysia, the Company is focused on developing and operating leading property portals with other complementary offerings in Asian markets. It currently operates market leading property portals in Malaysia, Hong Kong, Macau, Indonesia and Singapore, and has investments in India and Philippines. With further expansion planned, the iProperty Group is continuously working to capitalise on its market-leading positions and the rapidly growing online property advertising market throughout the region. Along with 18 property websites across the region, the Group's portfolio also includes the first comprehensive regional commercial property website, CommercialAsia.com, as well as a regional property exhibition business and monthly property magazines in Malaysia and Indonesia.
iProperty Group Network of websites:

Malaysia: iProperty.com.my
Indonesia: rumah123.com and rumahdanproperti.com
Hong Kong: GoHome.com.hk
Macau: vProperty.com
Singapore: iProperty.com.sg
Commercial: CommercialAsia.com
India: in.iProperty.com
Philippines: iProperty.com.ph
Events: expo.iproperty.com
Luxury: iLuxuryasia.com