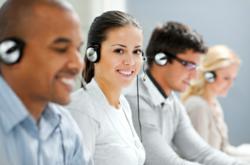 Atlanta, GA (PRWEB) May 17, 2013
A-1 Express, a recognized leader in same-day delivery, messenger and transportation services, announces new accomplishment list with their partnerships on their website online. The new listing comes in effort to bring visibility to their current client partnerships, promote the validity of their courier solutions and increase partner growth. A-1 Express strives to be a one-stop courier of transportation and distribution services throughout the US.
A-1 Express has listed several of their team partnerships on the bottom of their home page of their comprehensive website. The courier company partnership list includes BMW, Applebee's, Esurance, Morgan Stanley, Whole Foods, Greyhound, eshipping, Regus, Fast Signs, and Haverty's. These are all partners A-1 Express has successfully implemented a courier logistics solution on a local scale and national scale. More than half of the accomplishment list of partnerships includes nationwide courier services.
The list gives visibility to a number of well-known Fortune 500 Companies that have partnered with the Dallas Courier to aid in the success of their operations. Morgan Stanley has partnered with A-1 Express to provide on-demand and scheduled mail stop courier solutions nationwide. Morgan Stanley contacts the courier via their Emcor Services Group, which allows any Morgan Stanley employee to submit on-demand courier requests to A-1 Express. Their scheduled mail stop courier solutions allows A-1 Express to pick up and delivery of mail for a number of Morgan Stanley locations on a daily basis, even twice daily. A-1 Express provides its' transportation expertise and can assist clients to create a scheduled mail stop solution fitting for their daily mail pick up needs.
Another noted partner of their accomplishment list is BMW. The auto giant has teamed with A-1 Express to create a national parts distribution courier solution for their auto repair and dealership locations. The courier has been privileged to pick up and deliver parts within the BMW network, creating greater cost efficiencies for repair operations of BMW dealerships and repair partners. A-1 Express provides BMW with pick up and deliveries on morning and afternoon loops. The results have ultimately resulted in operational savings for BMW nationwide. A-1 Express is proud to be partnered with Morgan Stanley, BMW and others, creating successful accomplishments on their behalf.
A-1 Express is a same-day courier service that provides same-day delivery and transportation services throughout the US. From small packages to palletized freight, A-1 Express delivers fast. With its' professional driving staff, superior customer service, and modern courier technology, A-1 Express continually provides optimal courier logistics and freight solutions nationwide. Based in Atlanta, Georgia, the company successfully provides courier services to over 1,500 clients, including Fortune 500 Companies.