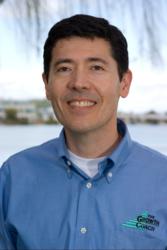 Cincinnati, OH (PRWEB) May 16, 2013
Even the best business owners and salespeople from time to time can use a reassuring sounding board – someone they can bounce ideas off of, someone to provide different perspectives and sales strategies, and an accountability coach to challenge any limiting beliefs and excuses. For The Growth Coach Franchise System and its business and sales coaches in more than 140 U.S. and international markets, that valuable sounding board is Michael Neuendorff.
In an effort to continuously support and improve franchise owner performance and the resources available to them, The Growth Coach recently selected Neuendorff to serve as the franchise system's leader of the Sales Help Desk. A Growth Coach owner himself for nearly five years, Neuendorff brings three decades of sales and marketing experience as well as passion to his new role.
"I've been selling for a long time – ever since I started selling used bicycle parts to my friends when I was a teenager – and I've always enjoyed it. It's so exciting when someone says yes, and that's what you always have to work toward. Getting a yes," he said. "I agreed to take this on because I'm loyal to The Growth Coach. It's a very strong franchise and I feel good being one of the owners. It's also such an honor to be asked to be the coach's coach. To be recognized as a leader in the field and by my peers is exciting and I truly want to serve my fellow owners."
Dan Murphy, founder and CEO of The Growth Coach, said the highly effective Sales Help Desk has existed for more than three years, but the current leader, Mike Mirau, is stepping down from the position after many years of dedication and generously giving back to the franchise system.
"This was a very innovative support system we put in place to offer on-going, peer-to-peer assistance in the area of sales coaching and accountability – helping our franchise owners get more comfortable, effective, and successful with selling. It has been a huge success from the beginning and it remains very popular. Franchise owners like picking the brains of other franchise owners, gaining confidence, learning about best practices, and hearing specific solutions to seize opportunities and overcome challenges," Murphy said.
"It's resources like the Sales Help Desk that sets The Growth Coach apart from so many other franchise systems and why we were ranked the #1 business coaching/consulting franchise – we respect our franchise owners immensely and create innovative programs to leverage their vast experiences, expertise, and desire to help others throughout the franchise system," he added.
Prior to starting The Growth Coach in the San Francisco Bay Area, Neuendorff was a marketing director at Oracle Corporation, an assistant manager of direct marketing at Softbank Forums, the owner/operator of a personal finance company, an inside sales representative and even a private English instructor in Tokyo. Neuendorff is also one of only eight Growth Coach franchise owners to serve on the company's prestigious President's Forum, which provides leadership, innovation and guidance for the entire system.
Asking Neuendorff to take over the Sales Help Desk role was an easy decision for Murphy because of Neuendorff's outstanding record of delivering very effective sales coaching and accountability programs to his many clients and his high level of sales mastery.
"I highly recommend Mike as a business and sales coach, social media expert, marketing strategist, and dynamic speaker on multiple topics," Murphy said. "Mike is not only a rising star within his business community and our franchise system, but he's also a great guy, always learning and growing, and passionately dedicated to serving and helping companies and individuals reach their potential."
Neuendorff is excited that his new national role running the Sales Help Desk will help all of the company's owners, but especially the newer owners, be more confident, capable and successful.
"I think the most important time to talk to the Sales Help Desk – to me – will be when owners are getting ready to close on those initial sales or those big coaching opportunities. That's the time they really want to make sure they bounce their ideas off someone else to provide a little extra assurance," he said. "I hope our owners remember that The Growth Coach is a community, a partnership, and our owners can all take advantage of free services like this. One of the reasons each of the owners bought a Growth Coach franchise is for the superior resources and the on-going support and development!"
For more information about Michael Neuendorff, including the services he can offer to business owners, leaders, managers, management and sales teams, and self-employed professionals, visit http://www.buildandbalance.com or call 650-373-2022.
ABOUT THE GROWTH COACH
The Growth Coach was founded in Cincinnati in 2002 and is the only pure business and sales coaching franchise aimed at driving success while balancing the lives of business owners, managers, sales people, self-employed professionals and executives across a wide spectrum of businesses and industries. The Growth Coach specializes in group and individual coaching with the goal of helping clients gain greater focus to work less, earn more and enjoy more fulfilling lives by implementing strategies to overcome obstacles. The Growth Coach is active in more than 140 markets in the United States and abroad and is always looking to expand. For more information about the company, our money-back guarantee, or the process of opening your own #1 business coaching franchise, visit http://www.TheGrowthCoach.com.