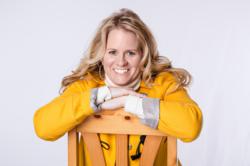 Creating space for leaders to grow is essential.
Brockville, Ontario (PRWEB) May 17, 2013
During each of the three roundtables, attendees will be schooled in the art of effective management and communication. The roundtables will include a host of practical guidance and engaging, hands on training designed to foster leadership growth. Host Karen Bayles explained, "I love to create the space in our busy and demanding lives for leaders to gain new perspectives, learn through interaction with other leaders, and as one might say "get up in the helicopter." Creating space for perspective can lead to some of the most impactful decisions a leader can make to improve and grow their product, service or culture."
Topics on the agenda include putting highlights from the recent Chic-fil-A-Leadercast into action, defining every leader's four letter word, exploring the issue of leaders as coaches, delving into The Color Code personality science, examining a leader's role as story teller, living into the legacy and generating ROI from people.
Shelli Warren Founder of Leadership Matters Brockville believes events like the Leadership Roundtable are beneficial for Eastern Ontario. She said "Great leaders within every category of every market in our area are focused on the key challenges they face every single day. They've got to be. Those great leaders will embrace every opportunity to grow themselves and their teams by attending learning events that help them stretch and gain new insight allowing them to reach their goals faster."
Passionate about helping others maximize their enthusiasm for life – both at home and in the workplace, Bayles implements a "no regrets" mentoring style. Those attending the roundtable can expect to come away with a new approach for improving key relationships, achieving greater clarity of purpose and growing as a leader.
Aaron Parry has attended previous Karen Bayles coaching seminars. He said, "Karen is an empowering coach, careful listener and personally engaging. Her advice is clear and she works to draw out the participant's own ideas and problem solving abilities. Karen helped me to learn to say yes to various opportunities that presented themselves and to have a mentality that these opportunities would present themselves."
The Eastern Ontario Leadership Roundtable Event will take place at the Centennial Road Church, 3454 County Road 27, RR#2, Lyn Ontario K0E 1M0. The events will be held on Thursday May 23, Thursday June 6 and Tuesday June 18, 2013 at 12.00 – 1.30pm. Tickets are priced at $35 for one session or $75 for all three. Corporate/Group Rate: 5 or more guests $60/person for all three sessions. Ticket price includes lunch. To RSVP, contact Joan Wilson on 1-855-928-2500 (toll free) or email info(at)karenbayles(dot)com.
To find out more visit http://www.karenbayles.com
About Karen Bayles
Karen Bayles is passionate about helping others maximize their enthusiasm for life – both at home and in the workplace. A founder of four successful result-driven companies, Karen draws on a myriad of life experiences. Born and raised in the States, Karen graduated from Queen's University in Ontario, Canada where she currently resides. A mother of three active kids and business partner to her loving husband, Bill, she enthusiastically admits her life has never had a dull moment.
With a holistic approach to leadership, relationship and wellness coaching, Karen takes an all-encompassing look at what it truly means to lead a fulfilled life in body, mind and soul. She also believes it is important for people to accept themselves, and in turn, accept and show compassion for others.
Contact Information
To reserve a place at any of the three Leadership Roundtable Events contact Joan Wilson on 1-855-928-2500 (toll free) or email info(at)karenbayles(dot)com